Key GAP staff changes, addition announced
The Association is excited to announce several key staff changes, plus an addition to the GAP team.
"GAP has enjoyed tremendous growth in members and services over the last five years. These growth opportunities have allowed us to onboard new members into the GAP staff and family. We are so very proud of what has been accomplished in recent years, but also strive to be even bolder in our service to the game in coming years," said Mark Peterson, GAP Executive Director.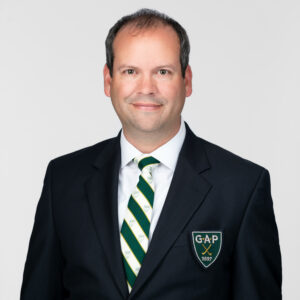 Mario Machi, formerly GAP's Director of Member Services, has been promoted to the title of Assistant Executive Director. Under the guidance of GAP's Executive Committee as well as the Executive Director, Machi will coordinate day-to-day administration of all facets of Association business.
"I am excited to continue to serve the GAP community as Assistant Executive Director. I've been fortunate to work for the best association in golf for the past 15 years, and I appreciate the confidence shown in me by Mark Peterson and the Executive Committee in this new role," said Machi.
"I've enjoyed the opportunity to work alongside Mario for the last 15 years. His skill set continues to enhance every aspect of our organization, which is why we are so pleased that he will be able to serve in a role that considers all aspects of clubs, members, services and our future," said Peterson.
Steve Latos, formerly the Director of GHIN Services and most recently Director of Membership Growth, has been elevated to the Director of Member Services. In this role, Latos will oversee the department as it continues to support its record number of members and member clubs, while also trying to attract new golfers to the game.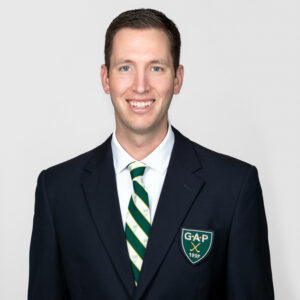 "It has been exciting to see the growth of GAP over the last five years, as the number of Members and Member Clubs are currently the highest in our history. I look forward to seeing the Member Services Department continuing to provide first-class support and value for our members while also showcasing GAP's Member Benefits, helping to attract and develop new players to a sport that can be played for a lifetime," said Latos.
"Steve has excelled since the first day he joined us in 2016. As the point person for the support of our 340 Member Clubs and over 100,000 individual members over the past seven years, he's proven that he's ready to take the next step and lead all of our Member Services," said Machi.
Shawn Kelly has been named the Association's Accounting Manager. In this newly formed role, Kelly will work with the CFO in order to continue to improve the financial arm of the Association. For the past 18 years, Kelly has worked in research grant administration at University of Pennsylvania and Temple University, overseeing research portfolio funding for scientists and researchers. Now, he'll turn his attention to a game he has a newfound love for.
"I started playing golf a few years ago and am now obsessed with the game. When I began to search for another career path, I came across the GAP open position. I figured a combination of golf and number crunching would be ideal. When I interviewed I immediately gained a strong sense that GAP had a family atmosphere where individuals work hard, take pride in their work and look out for one another," said Kelly.
"The ever expanding services of GAP require skilled individuals to ensure business continuity and successful operations. We know that Shawn will quickly add to our accounting expertise, allowing others to focus on future initiatives, tasks and expanded operations," said Peterson.
GAP
Celebrating Amateur Golf since 1897, GAP, also known as the Golf Association of Philadelphia, is the oldest regional or state golf association in the United States. It serves as the principal ruling body of amateur golf in its region. The Association's 340 Member Clubs and 100,000 individual members are spread across Pennsylvania, Delaware, New Jersey and Maryland. The GAP's mission is to promote, preserve and protect the game of golf.