Five crowned in Tournament of Champions – Philadelphia at Brookside
Five club champions furthered their conquest of championship hardware Friday at Brookside Country Club.
Taking the day's Men's Amateur title was Aronimink Golf Club's Hunter Stetson with a hard-fought 2-under 70. After bogeys on Brookside's first two holes, Stetson went 5-under par through his next 16 to grab the trophy.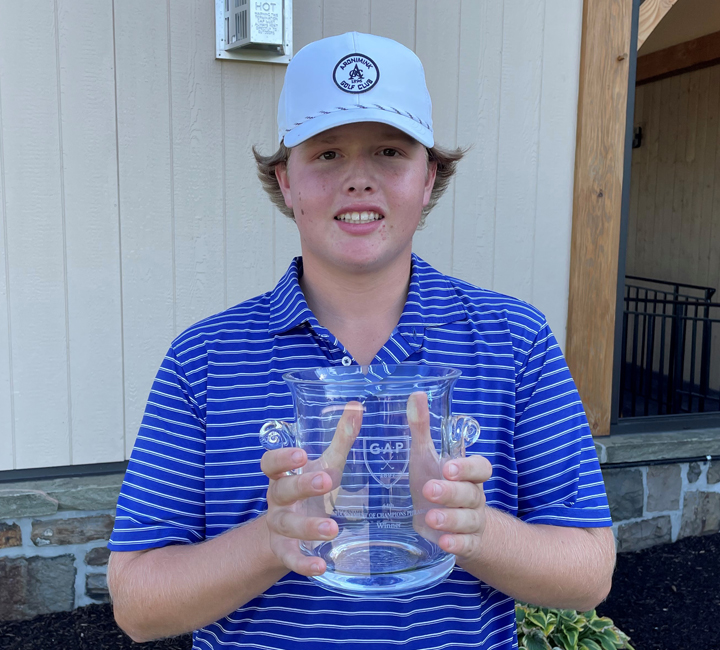 He joined four others in the winner's circle at day's end. In the Men's Senior Division, Philadelphia Cricket Club's Kevin Kelly came out victorious on the second hole of a sudden-death playoff versus Talamore Country Club's Barry Wiseman.
Five Ponds Golf Club's Brian Rothaus secured the Super-Senior Division with an even-par 72.
In the Women's Amateur Division, it was Regents' Glen Country Club's Jocelyn Abel taking the top prize. Like Kelly, Abel birdied the second playoff hole for the win.
Huntsville Golf Club's Barbara Pagana fired a 4-over 76 for the Women's Senior Division title.
Given its geographical expansion, GAP regionalized the Tournament of Champions to accommodate more participants in 2021. It also added two divisions: Women's and Women's Senior. Club champions received a "golden ticket" to the events.
The Tournament of Champions began in 1962 in memory of Larry Malmed. GAP became sole administrator in 1984 after Al Porter, the tournament's coordinator, retired because of an illness. GAP added a Men's Senior Division in 1992, and a Men's Super-Senior Division in 2015.
GAP
Celebrating Amateur Golf since 1897, GAP, also known as the Golf Association of Philadelphia, is the oldest regional or state golf association in the United States. It serves as the principal ruling body of amateur golf in its region. The Association's 330 Member Clubs and 90,000 individual members are spread across Pennsylvania, Delaware, New Jersey and Maryland. The GAP's mission is to promote, preserve and protect the game of golf.