April 2018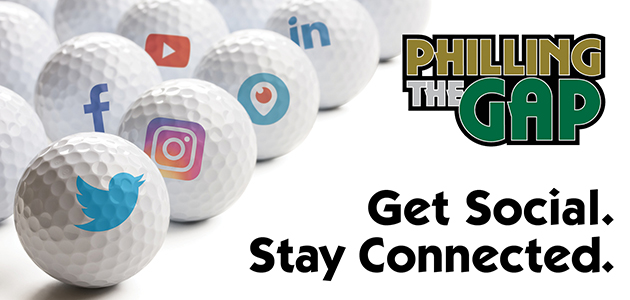 Can't get enough @GAofPhilly? Look no further than our social media platforms, which serve as a direct connection between the 70,000 GAP Members gracing the Philadelphia region. Whether you're looking for instant tournament updates or a photo of the latest champion, we cover it all across Facebook, Twitter, Instagram and LinkedIn. You can find us on each of those platforms by simply searching: @GAofPhilly.
The @GAofPhilly Twitter account, our go-to platform for breaking news, tournament updates and more, currently possesses 4,250+ followers and more than 13,500 tweets. Also included is our live-streaming Periscope video service.
The current @GAofPhilly Facebook page currently has more than 2,300 followers. This page focuses more on interaction posts, such as GAP Magazine articles and other human-interest pieces, in addition to tournament recaps and announcements.
Instagram, our fastest-growing platform, now has 1,700+ followers. It's here where we post our favorite photos we snap throughout the year, including trophy shots.