EXETER, Pa. – Mariano Medico has professional aspirations in the game of golf. Before he turns pro in a few months, he figured he'd take some amateur hardware along for the ride.
Medico did just that Wednesday at Fox Hill Country Club (par 71, 6,555 yards), one of his home clubs, firing a 1-under 70 en route to the AGA/GAP Stroke Play Championship crown in the Open Division (54 years of age or younger). He bettered a field of 27 Open Division competitors.
After nine-straight pars to begin his round, Medico made the turn with an even scorecard.
"I had a really good up-and-down on No. 1 (par 4, 403 yards), but besides that, I was hitting greens early. I just wasn't giving myself a look under 15 feet, so it was all pars to start," said Medico, 23, of Shavertown, Pa.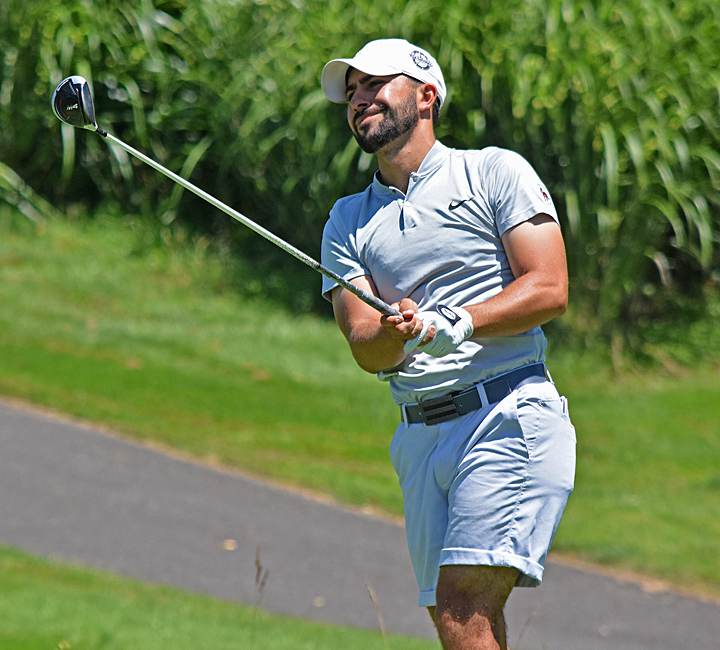 He'd eventually get a red digit on the card with a birdie on the par-4, 378-yard 10th. A blasted driver left Medico just 52 yards out with a wedge in hand, a shot which he placed to 15 feet and drained the look. Another would fall on No. 12 (par 5, 490 yards), but not easily. His "worst swing of the day" came off the tee which landed left near the 13th tee box. With 240 out, he wedged out to 105 yards, and placed a sand wedge to four feet.
"I was debating going for the green on that one, but after it was done, I'm glad I played it smart with the wedge," said Medico, playing out of Huntsville Golf Club.
Despite a bogey on No. 16 (par 4, 370 yards) due to tree problems, Medico got his 70 in the house — the Open Division's only round in the red.
"I've been playing solid all summer, and the goal was just to keep it under par, and luckily that was enough," said Medico, who says he's played Fox Hill an estimated 500 times.
In a few months, Medico, a graduate of Syracuse University, will head to West Palm Beach, Fla. and turn professional. From there, he'll try his hand at mini tours, and will try and qualify for the PGA TOUR Latinoamérica.
"It's nice to keep playing well, for sure. It's great to keep competing and to see my hard work pay off. Just have to keep grinding. Any event I have a chance to play in [before I turn pro]. I'll be there," he said.
Taking the Senior Division (55 to 64 years old) was Robert Andrejko of Scranton Municipal Golf Course with a 1-under 70 of his own, topping a leaderboard of 15 Seniors. Robin McCool of Saucon Valley Country Club grabbed the Super-Senior (65 years or older) crown with a 7-over 78 in a three-player field.
GAP
Celebrating Amateur Golf since 1897, GAP, also known as the Golf Association of Philadelphia, is the oldest regional or state golf association in the United States. It serves as the principal ruling body of amateur golf in its region. The Association's 274 Full Member Clubs and 75,000 individual members are spread across the Eastern half of Pennsylvania and parts of New Jersey and Delaware. The GAP's mission is to promote, preserve and protect the game of golf.