Llanerch set to host Patterson Cup Aug. 9-10
It's time for GAP to write its final chronicle before closing the cover on its 2023 volume of major championship golf.
| Portal | Course flyover | Media Guide | The Final3 | History | Tee Times | Patterson Cup History in GAP Magazine |
Llanerch Country Club in Havertown, Pa. will host the 121st Joseph H. Patterson Cup presented by Provident Bank Aug. 9-10. The final championship tale is one of great history.
The Joseph H. Patterson Cup is GAP's fourth Major of the championship schedule. It is Philadelphia's premiere stroke-play championship and GAP's second oldest tournament. The 36-hole contest is spread across two days. Provident Bank returns for a third year as the event's presenting sponsor.
This year will mark Llanerch's third time hosting the Patterson Cup (1980, 2009). Despite only hosting the event on two other occasions, Llanerch has its name attached to an important chapter of the Patterson Cup's history. In 2009, GAP changed the event's format to 36 holes spread across two days at one host site. Prior to this change, participants played 36 holes in a one-day event at two separate locations.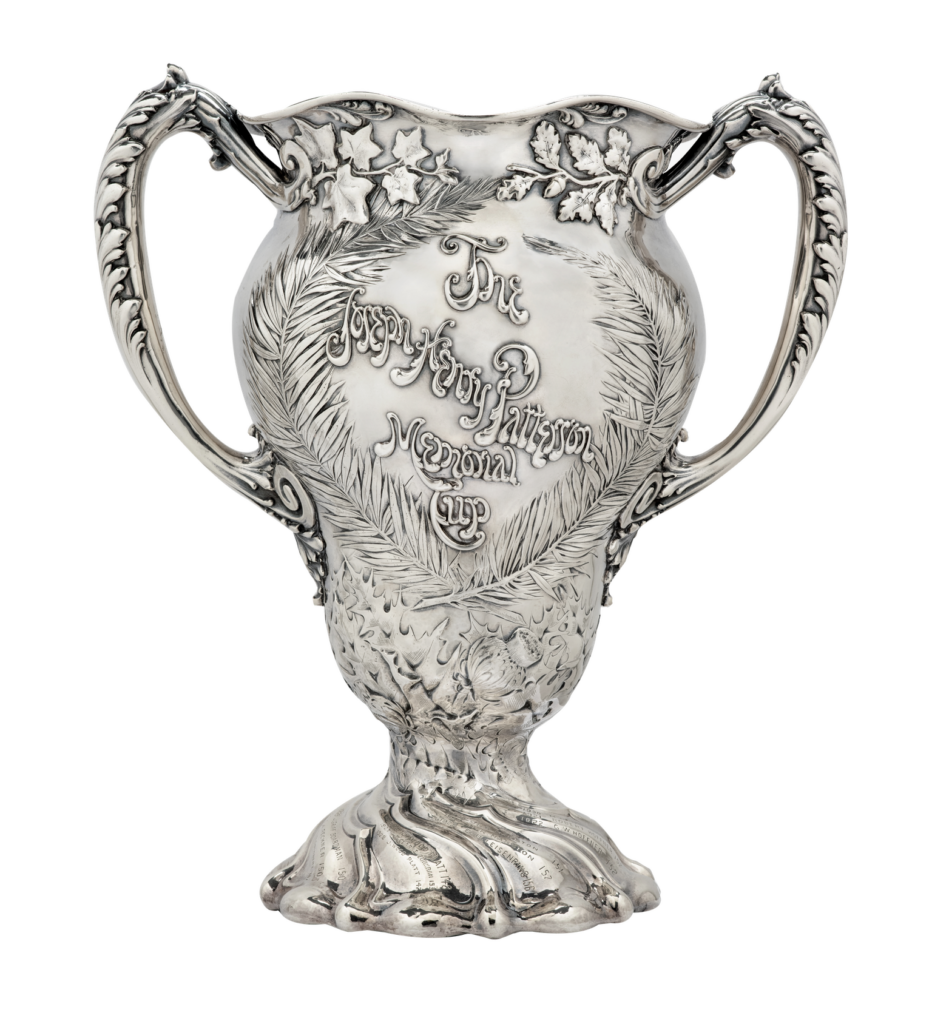 GAP Hall of Famer R. Jay Sigel of Aronimink Golf Club won the 1980 edition with Merion Golf Club (East) serving as the event's second host site. James Kania, Jr. of Overbrook Golf Club won in 2009.
In total, Llanerch has hosted GAP Majors on 10 occasions, most recently the Middle-Amateur Championship in 2018.
"Llanerch has long been synonymous with GAP Major Championships," Head Golf Professional, Cameron Small, 27, of Ardmore, Pa., said. "The Patterson Cup further cements our strong partnership with GAP, and we could not be more excited and proud to show the Philadelphia area what Brian Schneider and the team at Renaissance Golf have done to this classic Findlay masterpiece."
In 2019, the club hired Schneider to orchestrate a restoration of the greens and bunkers on the Alexander Findlay layout. Several trees were also removed to improve ground conditions. A two-phase plan was enacted to allow for nine holes to remain open for play while the other nine holes were under construction. The fully-renovated course reopened for play in the spring of 2021.
"Players can expect Llanerch to be a true test of championship golf," Small, who joined Llanerch's staff in March, said. "The first four holes are the hardest on the property and if players can navigate these holes around level par it will set them up to score on the rest of the golf course."
"The back nine has potential for drama as there are three par fours that are drivable. Holes 13, 15 and 18 are all around 300 yards and depending on the wind could be reachable for all competitors. Of course, the winner will be whoever navigates our difficult green complexes the best. A lot of greens have multiple levels to them and if you hit it to the incorrect spot, par is almost impossible. On the contrary, if you are in the correct spot, you will have a fair chance at birdie."
There are five former Patterson Cup champions in the field: Cole Berman of Merion Golf Club (2014), Michael R. Brown, Jr. of LuLu Country Club (2018), Andrew Mason of Huntingdon Valley Country Club (2011) and Jeff Osberg of Pine Valley Golf Club (2010, 2016, 2019). Drue Nicholas of Galloway National Golf Club, the defending champion, is also in the field. Last year, the Drexel University rising senior defeated Brown with a birdie on the fifth playoff hole (No. 1) at St. Davids Golf Club.
Nicholas has little experience with Llanerch's layout. His only time on property is when Drexel University won the 2021 City Six Championship there.
"I really enjoy Llanerch. I never played it before the renovations, so I don't have anything to base what I see now off of but I thought it was great," Nicholas, 21, of Philadelphia, Pa., said. "I thought it was a tough test of golf. I won't play it until the first round of the Patterson Cup, so I don't know what to expect as far as course conditioning goes. From what I remember two years ago, it was really nice."
As a finance major, Nicholas is working as an intern at Group One Trading, an options trading firm in New York City, N.Y. Demands of the job, including living near the office during the week, haven't allowed much time for golf this summer.
"It's been difficult to play and practice," Nicholas said. "Golf is a game of ebbs and flows, and right now I'm just in one of those low points. I'm working hard and that's the only reason why I don't hang my head because I know I'm working at it. We're going to see whatever version of myself I get on [Day One of the tournament], but either way it's a great opportunity to go and compete and try my best to defend."
The Silver Cross Award is presented to the player with the lowest aggregate score in the qualifying rounds of the BMW Philadelphia Amateur Championship and the Joseph H. Patterson Cup. Currently, Troy Vannucci of Little Mill Country Club leads Osberg in the Silver Cross Award race by two strokes. Osberg is in search of his sixth Silver Cross. Both William Hyndman, III of Huntingdon Valley and Sigel hold six. J. Wood Platt of Whitemarsh Valley Country Club holds the record with seven.
GAP Magazine highlighted the history of the Joseph H. Patterson Cup in its Summer 2022 edition. The tournament honors a man who championed golf in its infancy at Philadelphia Cricket Club. Friends of Patterson donated the Cup, designed by the esteemed J.E. Caldwell & Co., to the Association in 1900.
Spectators and media are welcome to attend the 121st Joseph H. Patterson Cup presented by Provident Bank at Llanerch.
Connect with the Patterson Cup via GAP's social media channels (Facebook, Twitter and Instagram). Use #PattersonCup when posting.
About Provident Bank
Provident Bank, a community-oriented financial institution offering "Commitment you can count on" since 1839, is the wholly owned subsidiary of Provident Financial Services, Inc. (NYSE:PFS), which reported assets of $13.78 billion as of March 31, 2023. With $10.30 billion in deposits, Provident Bank provides a comprehensive suite of financial products and services through its network of branches throughout northern and central New Jersey, as well as Bucks, Lehigh and Northampton counties in Pennsylvania and Nassau and Queens Counties in New York. The Bank also provides fiduciary and wealth management services through its wholly owned subsidiary, Beacon Trust Company and insurance services through its wholly owned subsidiary, Provident Protection Plus, Inc. For more information about Provident Bank, visit www.provident.bank or join the conversations on Facebook (ProvidentBank) and Twitter (@ProvidentBank).
GAP
Celebrating Amateur Golf since 1897, GAP, also known as the Golf Association of Philadelphia, is the oldest regional or state golf association in the United States. It serves as the principal ruling body of amateur golf in its region. The organization's 340 Member Clubs and 100,000 individual members are spread across Pennsylvania, Delaware, New Jersey and Maryland. The GAP's mission is to promote, preserve and protect the game of golf.