January 2018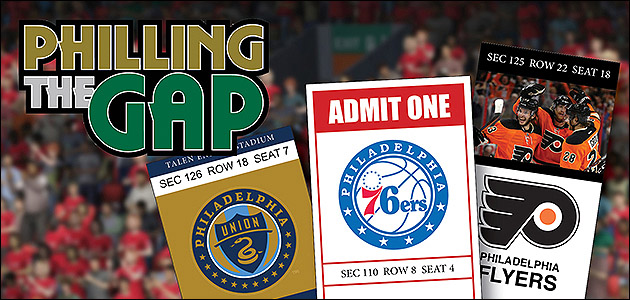 One of our New Year's resolutions in 2017 was to make more friends (and partners) for the betterment of our member benefit offerings. We're happy to report we did just that. Not only do we have exclusive ticket opportunities available for the BMW Championship coming to Aronimink Golf Club in early September, but we've established relationships outside our sport as well. GAP Members were given special access to reduce rates for select tickets to Philadelphia Flyers, Sixers, Union and Phillies games. Be on the lookout for even more coming your way in 2018.
Ticket specials were offered to three Phillies' games in 2017: June 4 vs. Giants, Aug. 26 vs. Cubs and Sept. 20 vs. Dodgers.
Two Union games were available for GAP Members at a special rate last year: Aug. 5 vs. FC Dallas and Oct. 1 vs. Seattle Sounders.
GAP Members were also entitled to discounted Flyers' games — one game per month between October and April.