May 2016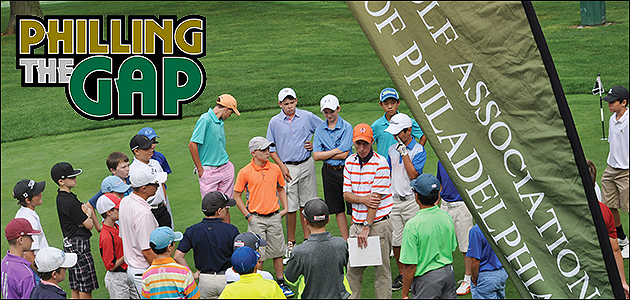 A putt-putt adventure may spark your child's interest in golf. Once that fire's lit, let the Golf Association Philadelphia add fuel through its Junior golf opportunities. It offers events specifically catering to boys and girls 18 years of age (who have yet to begin their college education) or younger. Start with the Pre-Junior Event, which includes a rules and etiquette session followed by six holes of golf for youngsters ages 8-10. Throw in the Junior-Junior Boys' Championship, a match play competition for those 10-13 years of age, and top it off with an array of tournaments for both boys and girls. When you choose to explore Junior golf, the Association is here to help.
The Association's Junior outreach formally began in 1914 with the introduction of its Junior Boys' Championship.
The Association conducts a College Golf Seminar in alternating years for high school student athletes pursuing golf at the collegiate level.
In partnership with the Philadelphia PGA Section, the Association developed a Golf in Schools program in 2014 to introduce the game in physical education classes throughout the region.
The Golf Association of Philadelphia Magazine highlighted Junior golf in its Spring 2014 issue.
The Association participates in the annual Williamson Cup, one of nation's most prominent Junior golf events. It fields one of 11 teams from state and regional golf associations.
To open the door to all Junior golfers, the Association created the GAP Junior Players Club. Golfers 18 years of age or younger can gain tournament access, among other perks, for a $50 fee.
The Association, in conjunction with the USGA, offers a PLAY Golf program to assist community efforts in expanding access to golf for urban youth.