Pilliod fires Day Two's best round
NEW HOPE, Pa. – LedgeRock Golf Club's Ross Pilliod significantly shed off some strokes during the Final Round of the 39th #GAPMidAm Championship at Jericho National Golf Club (par 72, 6,817 yards). During the second round of competition, he bettered his Round One score of 77 by nine shots to end the day's competition at 4-under 68. The 25-year-old finished 1-over-par 145 for the championship.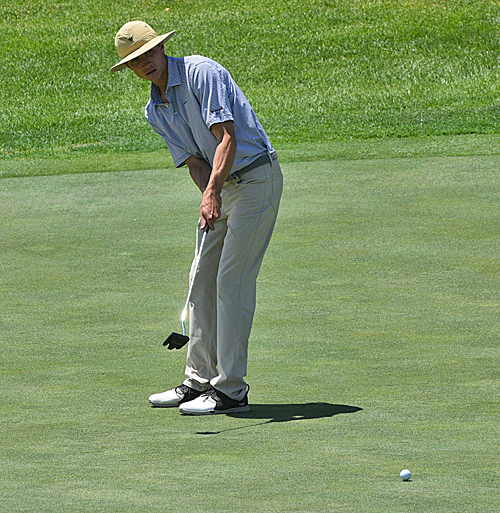 "Just solid golf," the Reading Pa. resident said. "I was a lot looser. It's easier to play loose when you have a [tough] first day and then you can sort of relax a bit."
After holing birdies on Nos. 1 (par 5, 578 yards) and 3 (par 4, 361 yards) on the front nine. He added four more on the back side on Nos. 11 (par 4, 382 yards),13 (par 4, 424 yards),14 (par 5, 570 yards) and 17 (par 5, 510 yards), Pilliod found the on-course relaxation he was looking for.
Pilliod is no stranger to playing in GAP events. His continual success on the GAP circuit has fueled plans of turning professional within the coming years. As for this year, he is certain that he will continue competing as an amateur.
"The main issue is the financials behind it," Pilliod said. "You got to be placing well in tournaments if you want to, you know, have a living doing it. I've got to figure a few things out, but hopefully by the end of this year if all goes well."
For the time being, he will work to increase his relevance as a player by participating in GAP events throughout the season.
---
Gillespie's fond memories of Jericho National fuel Top-3 finish
Former BMW Philadelphia Amateur Champion Brian Gillespie (2001) was just shy of rekindling former glory at Jericho National. The St. Davids Golf Club member secured a Top-3 finish in the 39th GAP Middle Amateur Championship with scores of 73 and 70, respectively.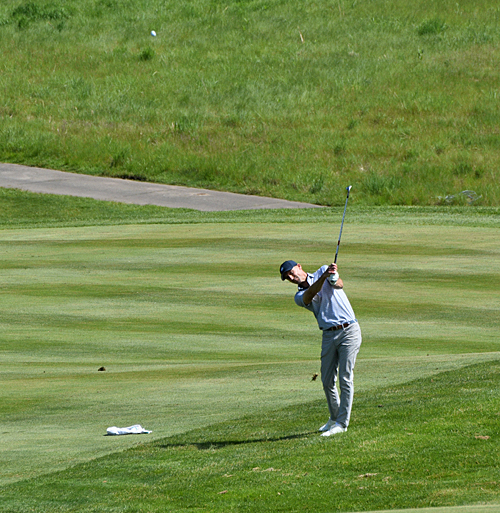 "It's the first time I've been back since 2001," the 46-year-old Newtown Square, Pa. resident said. "It was pretty cool to bring back some of the memories I had from 21 years ago."
Gillespie tied for third place alongside Yardley Country Club member Christopher Ault, the 2014 Middle-Amateur runner-up. During this year's #GAPMidAm, Jericho National's conditions and layout appealed to the 1997 Penn State University graduate for the same reasons that it did more than two decades ago.
"I think the fact that it's fairly open off the tee, not that I'm wild. It just gives me comfort to swing away a little bit more freely than a course that's tree lined or heavily roughed or heavily bunkered. I drove it really well this week," Gillespie said.
Gillespie carded two birdies on each nine during his second round of the tournament on Nos. 3 (par 4, 361 yards), 7 (par 5, 525 yards), 12 (par 3, 105 yards), and 14 (par 5, 570 yards).
"Pretty much tee to green, my game is really good, and my putting was probably above average for the week for me," Gillespie said.
---
Final shot of Toto's #GAPMidAm saves back nine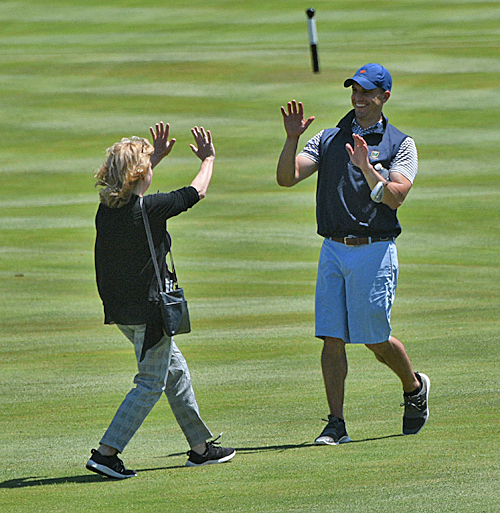 Does lightning strike the same place twice? It seemed to during the 9:40 a.m. group on Day 2 of the 39th GAP Middle Amateur Championship. Matthew Toto ended his round by holing out for eagle from 100 yards on No. 18 at Jericho National (par 4, 431 yards). The craziest part of the story is that playing partner, John Brennan of Philadelphia Cricket Club, also carded an eagle on the hole previous No. 17 (par 5, 510 yards).
"I had about a hundred in, which has been a solid full 60-degree all day, so I figured one last shot give it a go," said Toto, 35, a Laurel Creek Country Club member. "I was struggling on the last four holes, kind of limping into the finish, so that saved the back nine."
GAP
Celebrating Amateur Golf since 1897, GAP, also known as the Golf Association of Philadelphia, is the oldest regional or state golf association in the United States. It serves as the principal ruling body of amateur golf in its region. The Association's 330 Member Clubs and 90,000 individual members are spread across Pennsylvania, Delaware, New Jersey and Maryland. The GAP's mission is to promote, preserve and protect the game of golf.