Center Stage is a new series that spotlights individuals who continue to support the GAP Central Series.
Vince Maier's experience with the game of golf may not have been what he had predicted when he was a teenager.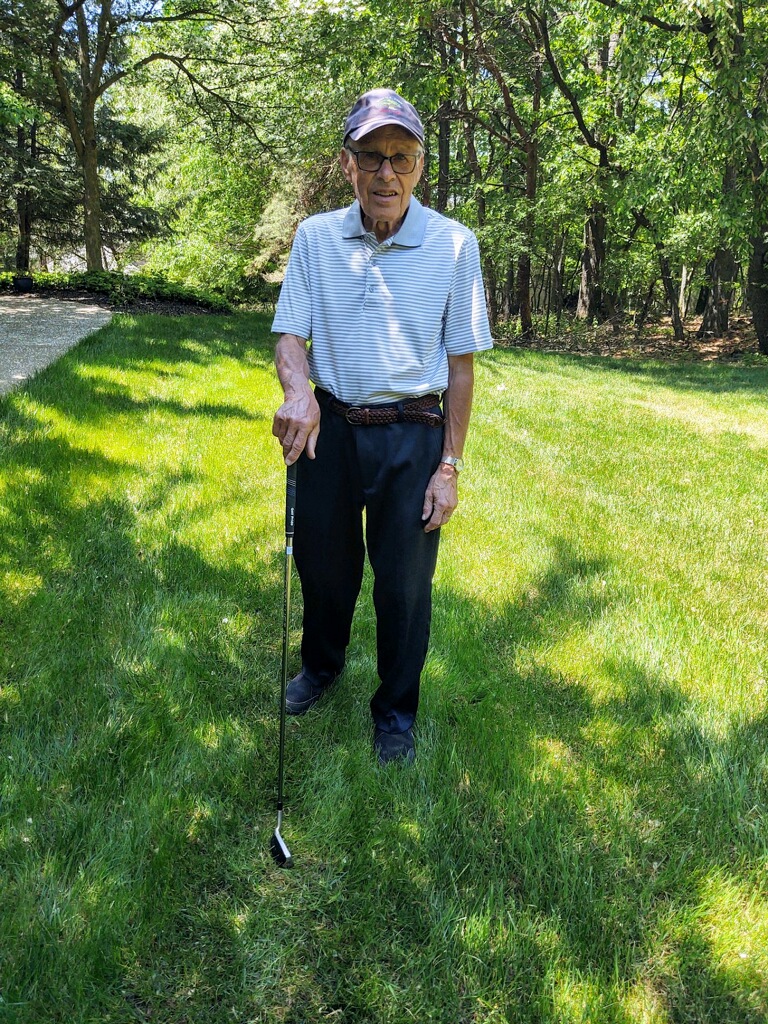 "I tried it when I was a teenager, but I wasn't very good at it and didn't have the time to devote to it, so a lot of years went by without me playing anything. Then I took up again a little over 30 years ago," Maier, 83, of Danville, Pa. said. "I play because it's a lot of fun. Throughout my 30 years of playing golf, I've had two hole-in-ones, which were pretty spectacular."
Maier, a Frosty Valley member, has spent a lot of time playing at the course and has appreciated what it has to offer.
"Frosty Valley is a good course," Maier said. "I think it's a difficult course. It's one of the more difficult ones in the immediate area, but I'm always up for a challenge."
In addition to Frosty Valley, Maier has spent a lot of time on other GAP courses. He is a course rating volunteer.
"I think playing for GAP has been a great deal, and it has enabled me to learn a little bit more because I was learning how to evaluate courses," Maier said. "It has also enabled me to go and play on some other courses that I would have normally not been able to play, so I think it has been a pretty positive experience."
Maier's wife, Barbra, 78, also helps her husband rate different courses as she serves on GAP's Women's Committee.
"I think my wife Barbra being on the committee has been great," Maier said. "She has got into course evaluation as well, so often we are together doing evaluations."
Maier is an active supporter of the GAP Central Series. He competed in all eight Senior events a year ago.
— Blake Barstar
GAP
Celebrating Amateur Golf since 1897, GAP, also known as the Golf Association of Philadelphia, is the oldest regional or state golf association in the United States. It serves as the principal ruling body of amateur golf in its region. The Association's 300 Member Clubs and 80,000 individual members are spread across the Eastern half of Pennsylvania and parts of Delaware, Maryland and New Jersey. The GAP's mission is to promote, preserve and protect the game of golf.