Beck on #BMWPhillyAm bag proves vital for McGrath
BLUE BELL, Pa. – "It's been a long time coming."
That's what Conor McGrath's caddie, Matt Beck, the assistant caddiemaster at Huntingdon Valley Country Club, told him after winning the 121st BMW Philadelphia Amateur Championship Saturday at Cedarbrook Country Club (par 72, 7,015 yards).
| Scoring portal | History | Medalist History | Day 1 Notebook | Day 2 Notebook |
"My whole purpose out there is to keep him level-headed and keep him in the moment," said Beck, 25, of Hatboro, Pa. "I was telling him to take deep breaths, not to rush himself, and we never looked back from there."
In Saturday's 36-hole Final, McGrath defeated Little Mill Country Club's Jack Irons, 3&2, for his first GAP Major title with major help from Beck on the bag. The duo met in 2014 at Huntingdon Valley when Beck caddied for McGrath for the first time.
"That kid is going to be special someday," Beck, a graduate of Upper Moreland High School and Temple University, said at the time. "It was the first thing that came to my mind when I saw him play, and I knew it was going to be a great relationship from that point."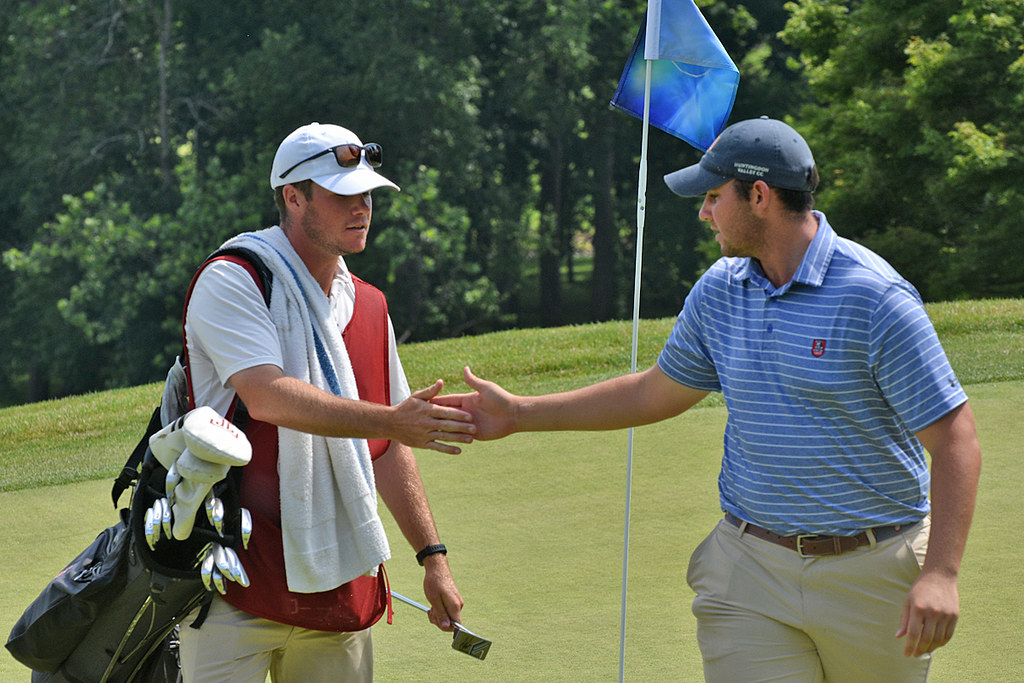 Beck officially caddied for McGrath in the Christman Cup at Running Deer Golf Club in August 2016. They have been together as a duo ever since.
"It's been cool to see him get better and see how our relationship has grown since then," Beck added. "Our chemistry is tremendous; we're almost like brothers; we know when it's time to execute and have full trust in each other."
"He's one of my best friends; he knows my game so well, we played so much golf over the years, and he's truly invested in the game," McGrath, 21, of Huntingdon Valley, Pa., said. "You know it's a great friendship when you don't even realize how much time has gone by being together."
Beck and McGrath saw each other a lot at both the club and in other social settings.
"We go out and get food, play cards together, watch games together, and both know it's more than just being his caddie out on the golf course," Beck said. "We always talk shots over and know that he's going to deliver the shot when we agree on something."
With McGrath only being 21-years-old, he showed that his play separated from the rest of the field in the this week.
"Conor showed his maturity today, and he sure didn't seem like he was 21 when playing out there," Beck said. "You can see in some situations that his experience gave him an edge and played like a veteran out there."
GAP
Celebrating Amateur Golf since 1897, GAP, also known as the Golf Association of Philadelphia, is the oldest regional or state golf association in the United States. It serves as the principal ruling body of amateur golf in its region. The Association's 300 Member Clubs and 80,000 individual members are spread across the Eastern half of Pennsylvania and parts of Delaware, Maryland and New Jersey. The GAP's mission is to promote, preserve and protect the game of golf.