The 6th annual DSGA/GAP Interclub Pro-Am teed off Monday at Heritage Shores Club (par 72, 6,340 yards).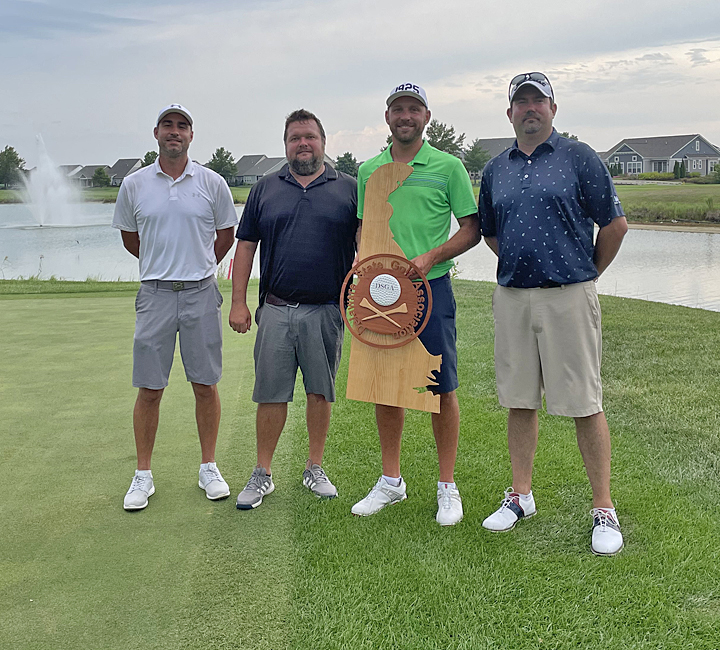 The day's format included teams requiring one golf professional and three amateur members from the same Member Club. For the team competition, the best 3-of-4 (Gross & Net) scores counted. The low four teams in regulation moved on to the alternate-shot playoff. Due to impending thunderstorms, the format was modified to just Heritage Shores closing hole with eliminations after each time played compared to the regular format which would count an aggregate score over the course's final stretch.
Wild Quail Golf & Country Club, led by professional Tyler Spielberger, finished in regulation 6-under par 210. They were joined in the playoff by Heritage Shores (5-under 211), The Peninsula (2-over 218) and Ed Oliver Golf Club (3-over 219).
After the first three tries on No. 18, Wild Quail and Heritage Shores squared off in a closest-to-the-pin contest from the 100-yard marker. All four players on each team hit a shot and the closest of the 8 won. Chris Lowe won the competition for Heritage Shores.
Scores for the alternate-shot shootout:
| | | | | |
| --- | --- | --- | --- | --- |
| | No. 18 | No. 18 | No. 18 | 100 yd CTP |
| Wild Quail (Spielberger) | 5 | 5 | 5 | |
| Heritage Shores (Massey) | 5 | 5 | 5 | Winner |
| The Peninsula (Williams) | 5 | 7 | X | X |
| Ed Oliver GC (Ellison) | 6 | X | X | X |
In the individual professional portion of the event, Jesse Williams of The Peninsula led the way at 6-under 66. The top two and ties received exemptions into the 2022 Delaware Open, meaning Williams and runner-up finisher Tommy Ellison (3-under 69), assistant General Manager at Ed Oliver, gained entry into the Open. Michael Tobiason, Head Pro at Deerfield Golf Club, also finished as runner up but already held an exemption.
GAP
Celebrating Amateur Golf since 1897, GAP, also known as the Golf Association of Philadelphia, is the oldest regional or state golf association in the United States. It serves as the principal ruling body of amateur golf in its region. The Association's 300 Member Clubs and 80,000 individual members are spread across the Eastern half of Pennsylvania and parts of Delaware, Maryland and New Jersey. The GAP's mission is to promote, preserve and protect the game of golf.