Tendler's mental strength elicits strong performance
NEW HOPE, Pa. – You could say it was Jared Tendler's mental game that propelled him to finish Round One in the 39th GAP Middle-Amateur Championship at even-par 72. Before day's end, Tendler carded four birdies and four bogeys at Jericho National Golf Club (par 72, 6813 yards) and sits comfortably inside the Top 10.
| Scoring portal | Day One Recap | History | Day One Video |
Despite being the only Jericho National member in the field of 152 players, this is only his second time playing its back nine. Add in the fact it was Tendler's GAP Major debut, and Tuesday was quite the day for the 43-year-old.
"This is the first time I've had an opportunity, with work and family, to actually be able to join a club," Tendler, who joined Jericho National this year, said.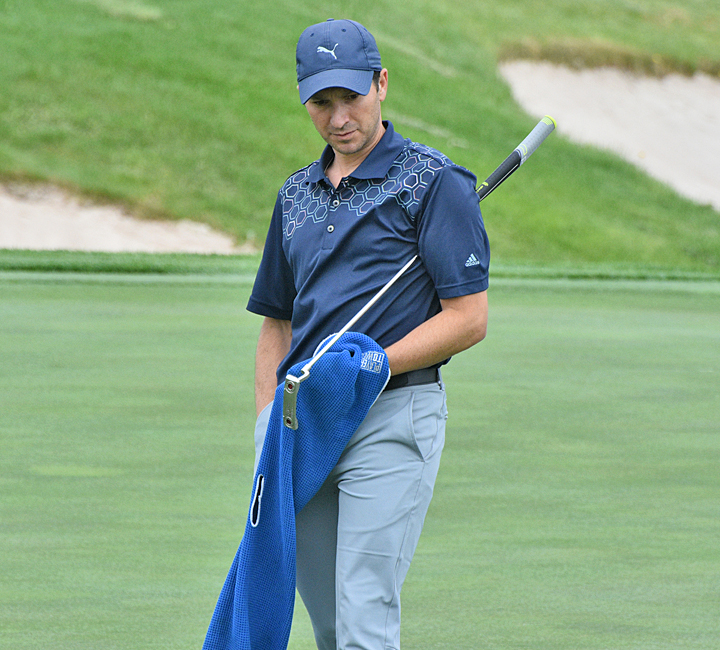 His continual work experience as a self-proclaimed mental game coach and sports psychologist aided him during today's round of competition. Tendler works with day traders, poker players and PGA TOUR members such as rising star Doug Ghim. After completing his master's degree in counseling psychology from Northeastern University and becoming licensed in the field of mental health counseling, he applied those skills to the workplace. According to Tendler, mental game coaching is for "anybody in the performance field looking to be the best they can be." He is also an author who has recently released his third book titled, "The Mental Game of Trading."
For years, he has been on the GAP qualifying circuit, but the 39th #GAPMidAm marks Tendler's first GAP Major appearance. And that appearance comes on his home turf, of all places.
"With family and work I have not had an opportunity to play much," said Tendler, of Yardley, Pa. "This is kind of like a ramp up year. My goal is to kind of be peaking again next year."
Heading into tomorrow's Final Round, Tendler is currently tied for seventh and four shots back of leader Sean Flanigan, who carded a 4-under-par 68.
---
Hartung returns to Jericho after GAP Junior success
Russell Hartung of Doylestown Country Club is no stranger to Jericho National. After all, it was the site of his first GAP victory, the 2007 Christman Cup at the age of 15.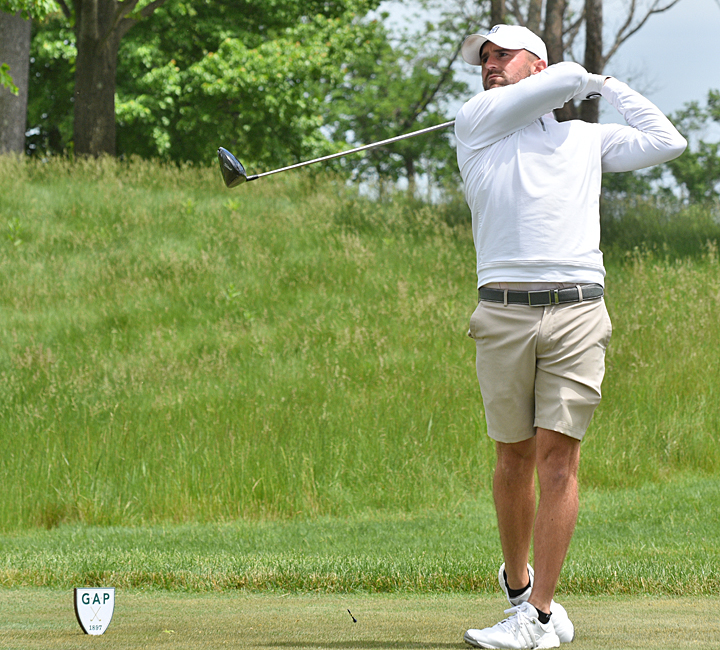 Fifteen years ago, Hartung claimed that Christman Cup as well as the season-long Harry Hammond Award. And then, he disappeared from GAP events following his collegiate playing years at Temple University (2010-14).
"I didn't even think about that. I guess that's the last time I've really won any competition that wasn't like a club championship," said Hartung, 30, of Doylestown, Pa. "My swing kind of progressively got worse and worse through college. Definitely didn't love the game in the five years after college."
A brief stint at LuLu Country Club reignited Hartung's spirit and brought his game back to a competitive level. "Playing over there with all those guys makes you want to be good again," said Hartung.
Hartung cited grinding for scores, strong putting and "just taking it one shot at a time" as attributes of his game that kept him in contention during today's round. After Hartung's even-par 72, he sits four shots back of the leader heading into tomorrow's second and Final Round with a chance to reunite with Jericho National glory.
NOTES: Today marked the return of alternates to GAP Major competition. Joe Kerrigan of Llanerch Country Club arrived 7 a.m. Tuesday morning as the first alternate in hopes of gaining a spot in the field. A withdraw in the afternoon's final pairing granted him that spot.
All four Major Championships this season have an alternate pool of players allocated from the respective qualifying events for each tournament. This allows each championship to reach its advertised field size.
Each Qualifying site will generate an alternate pool proportionate to the number of positions available at each site from those that miss the cut. Alternate positions will be determined by the recommended USGA tie breaking method: Comparing the gross score from the last nine holes, last six holes, last three holes, last hole, and if still tied, positions will be decided by lot.
GAP
Celebrating Amateur Golf since 1897, GAP, also known as the Golf Association of Philadelphia, is the oldest regional or state golf association in the United States. It serves as the principal ruling body of amateur golf in its region. The Association's 330 Member Clubs and 90,000 individual members are spread across Pennsylvania, Delaware, New Jersey and Maryland. The GAP's mission is to promote, preserve and protect the game of golf.