Amateur Gross: Phil Petroll, Hartefeld National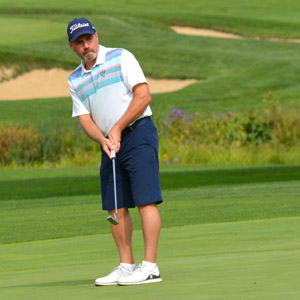 Petroll, after careful consideration and a chuckle, is indeed a subscriber to the following adage.
"It's not about how you start. It's about how you finish."
In regards to the 2021-22 Winter Series, Petroll opened with an unsettling 18-point Stableford performance at Medford Lakes Country Club. He closed with a Top-10 performance at Berkshire Country Club and the season-long top prize: the Amateur Gross Player of the Year Award. 
"Never give up, for sure. Have a 'keep at it' mentality," Petroll, 51, of West Chester, Pa., said. "It's a relief [to win Player of the Year]. I've been playing in the Winter Series for a very long time."
Petroll ascended the standings thanks to runner-up honors at Golden Oaks Golf Club and North Hills Country Club, respectively. In addition to unfinished business, camaraderie is responsible for his Winter Series involvement.
"I've met a bunch of great guys and players from all around the region: [former Players of the Year] Kevin Rossi, Joe Zulli, Dave Waxman, Jim Muehlbronner, just to name a few. They're good friends," Petroll, who owns a landscaping company, said. "We know we're all going to play in the Winter Series events, hang out and have a great time."
Senior Gross: George Steinmetz, Spring Ford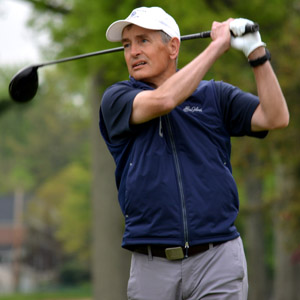 Make it back-to-back Senior Gross Player of the Year titles for Steinmetz.
This go around, the Spring Forder secured two wins to help propel him back into the spotlight. After beginning his 2021-22 Winter Series campaign with a season-low T-11 finish at Medford Lakes Country Club, he wouldn't finish outside of the Top-3 again. Wins arrived when they needed to, coming in the events at Golden Oaks Golf Club (35 Stableford points) and Deerfield Golf Club (36 Stableford points). A runner-up finish at Berkshire Country Club aided his title run, too.
In all, Steinmetz finished with 605 season-long points, besting David West of Philadelphia Publinks Golf Association by 15 points.
"It's a tremendous honor to achieve this two years in a row. It was not expected, so it's a very pleasant surprise," Steinmetz, 61, of Malvern, Pa. , said. "I really enjoy the competition and camaraderie with other participants, and meeting wonderful people playing in all of the Winter Series events."
Women's Gross: Muffy McCabe, French Creek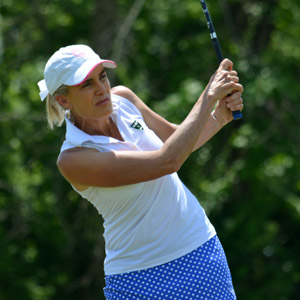 McCabe, a regular in GAP Winter Series and Women's events, did it again.
The French Creek Golf Club member battled to a second-straight Women's Gross POY Award. Out of four events played in 2022, she won three of them: Golden Oaks, North Hills and Deerfield. McCabe's 390 points inched out Alison Kellock (370 points) of Flourtown Country Club.
"I was able to meet some new ladies and men this year that ended up being very fun to play with, plus I brought out a new player from French Creek to play in the Winter Series events," McCabe, 50, of Chester Springs, Pa., said. "I had been frustrated since last season and recovering from a concussion, so I was really looking forward to playing in this year's events. All in all, it was loads of fun."
Amateur Net: Greg Smith, Radley Run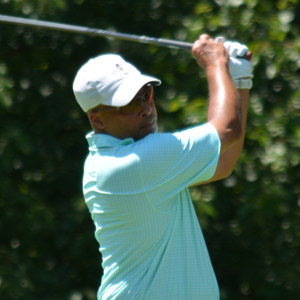 One more POY honor to make it a full decade of Amateur Net prominence. The stakes shook Smith.
"When I was in fourth place [in the POY standings] with two events remaining, I was like, 'Wait a minute. This means a lot to me. I don't want to stop at nine,'" Smith, 57, of Kennett Square, Pa., said. "I said, 'Well just do your best. Fortunately, it worked out."
Sure did. Smith won the Deerfield event and tied for fourth at Berkshire Country Club to earn his 10th consecutive POY award. As means of reflection and reverence, he recognizes the following 10 individuals: Bill Bishop, Dewey Brown, Earl Cooper, Althea Gibson, George Grant, Louis Kelly, Stanley Mosk, Renee Powell, William Powell and John Shippen.
"This is what I would like to use my platform for … to educate [about] the contributions African-Americans have made to the sport," Smith, a professor of sport management at Cheyney University of Pennsylvania, said. "These men and women are more or less pioneers, people you don't hear about. They are unsung but still have historical significance in the world of United States golf."
Senior Net: William Choy, Flourtown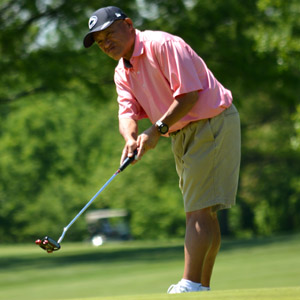 Choy doesn't miss Winter Series events – it's some of his favorite golf on the calendar each season. Because of that dedication, paired with consistency on the leaderboards, he took home the Senior Net POY honor with 450 points. This is Choy's second Net Award, having also taken it in 2019.
"Having never played Hartefeld National, it was a long three-month wait after North Hills Country Club to play but it was worth the wait. Great course and even better that I played very well winning with my playing partner, John Paris," Choy, 60, of Plymouth Meeting, Pa., said. "And then after a slow start on Berkshire's back 9, I was able get my game on track on the front 9, carding a 1-under 34 to earn a first-place finish. The Winter Series always has tough competition and to compete and win against those players is always a great feeling and honor."
Women's Net: Alison Kellock, Flourtown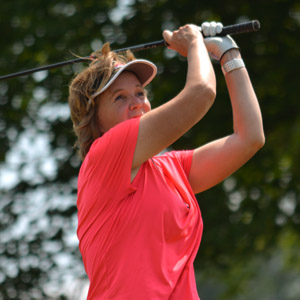 Two straight translated into, well, two straight for Kellock.
She retained the Women's Net POY Award by finishing the 2021-22 campaign with victories at Berkshire Country Club and Deerfield.
"I'm always striving to break 90 and approach 70. I played really well for me at Berkshire and was able to win the Gross Division," Kellock, 56, of Oreland, Pa., said. "Hopefully more women get involved with the Winter Series in the future. I really enjoy it. Even if I never won any tournament, I would just have such a blast. I'm out there with my best friends. We always get to see venues we don't get to see from week-to-week."
In addition to her aforementioned wins at Berskhire and Deerfield, Kellock earned runner-up honors at Golden Oaks Golf Club and North Hills Country Club, respectively. A two-time Women's Gross Player of the Year (2018-19, 2019-20), she, regardless of outcome, takes pride in waving the Winter Series flag.
"The day registration opens, I'm signing up. Even though the weather isn't that great, the Winter Series is one of my favorites the whole year," Kellock, who works for AstraZeneca, said.
GAP
Celebrating Amateur Golf since 1897, GAP, also known as the Golf Association of Philadelphia, is the oldest regional or state golf association in the United States. It serves as the principal ruling body of amateur golf in its region. The Association's 330 Member Clubs and 90,000 individual members are spread across Pennsylvania, Delaware, New Jersey and Maryland. The GAP's mission is to promote, preserve and protect the game of golf.