LedgeRock's Skyllas finds old form
For the last six years, Grant Skyllas hasn't lived up to the expectations he set for himself following a trip to the Final of the BMW Philadelphia Amateur Championship in 2017.
| Portal | History | Round 2 video | Day 2 Recap | Silver Cross History |
Being tied up in work and family as well as other life activities, his golf game has taken a hit.
"It's crazy to think that Final was more than six years ago," Skyllas said. "I didn't have my son Nico then and he is 5 years old now. It feels like I just had him yesterday. That's how life is and it is wild. I still remember the blisters I had on my feet. It was the best tournament week of my life. I played so well that week. It is nice to be back in the competitive spirit."
But at the 121st Joseph H. Patterson Cup at Llanerch Country Club, Skyllas, once again, found what he has always known he had. The confidence, belief and game that puts him in the hunt in GAP Majors.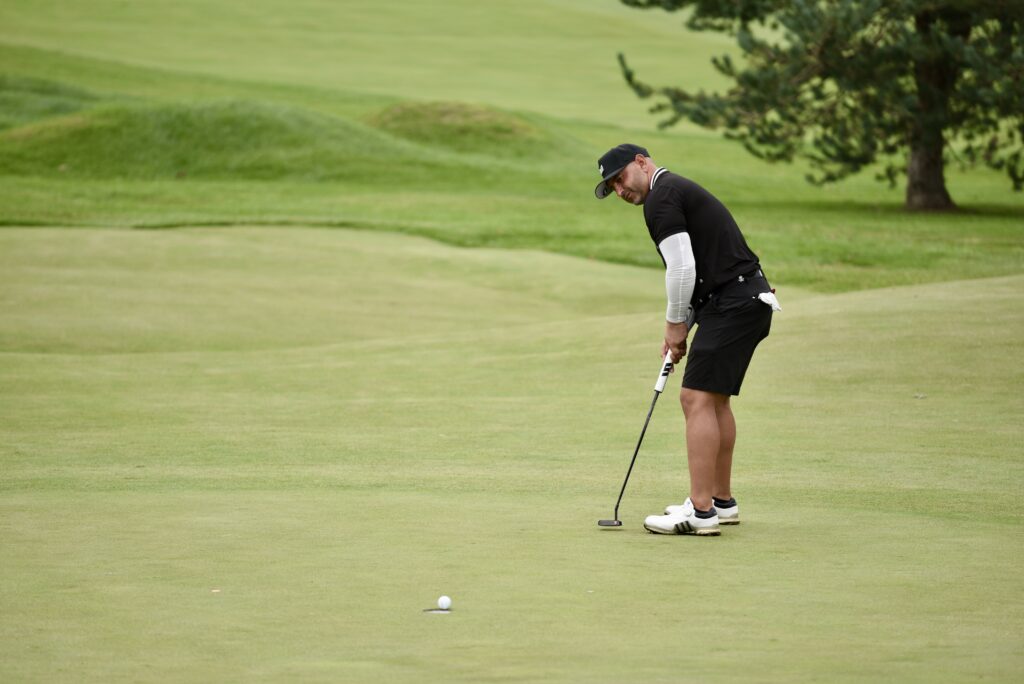 A final round of 1-under-par 70 put Skyllas in a tie for 11th. One of his best performances since that Amateur Final at Philadelphia Cricket Club (Wissahickon). He lost to the home club's Gregor Orlando, 9&8.
"I am just in that stage of life where I have young kids, work and it's been hard to play," Skyllas, 37, of Wyomissing, Pa., said. "When you aren't putting in the time, it is hard to believe you are giving it your best effort. I love the game and I love to compete. To be able to come back out here and finish decent feels good. It is nice to know I am doing the right things."
Llanerch is a course that Skyllas has grown to love throughout the years. It places a priority on ball-striking, a part of Skyllas' game he takes pride in.
"I played in so many tournaments here as a Junior, and Llanerch is a great Philadelphia golf course," Skyllas, of LedgeRock Golf Club, said. "You have to hit your spots and give yourself reasonable looks. I love the renovation work they did here and how it improved some of the overall looks of the holes."
Skyllas' final round had a lot of ebbs and flows. Six birdies mixed with three bogey and a four-putt double bogey on No. 17 (par 3, 155 yards), where Skyllas said he lost his concentration.
While he hasn't had his best the last few years in GAP competition, he gives credit to the membership at LedgeRock, which has helped him find some form again.
"The guys at LedgeRock are always posting a number," Skyllas said. "It's much different than it was 10 years ago. You have to go out there and play or you will be reaching into your wallet. We have a lot of fun people to be around. They are all competitive. It makes me feel like the veteran of the group."
As the sun sets on another GAP Major Championship season, the tides are surely to rise for Skyllas's game.
"This just gives me a little bit of confidence," Skyllas said. "It shows I am headed in the right direction. It gives you feelings that I haven't felt in a little bit. I am excited for the future."
Vannucci Captures Silver Cross
Troy Vannucci of Little Mill Country Club captured the Silver Cross Award after the final round the #PattersonCup at Llanerch. The Silver Cross is presented to the player with the lowest aggregate score in the qualifying rounds of the BMW Philadelphia Amateur Championship and the Joseph H. Patterson Cup.
"I'm over the moon," Vannucci, 31, of Marlton, N.J., said. "Just looking at the names on the list and having my name next to theirs is pretty special."
Vannucci captured medalist honors in the 123rd BMW Philadelphia Amateur Championship Stroke-Play Qualifying. He carded scores of 65 and 70 at Huntingdon Valley Country Club and Lookaway Golf Club, respectively, to lead five-time Silver Cross winner Jeff Osberg of Pine Valley Golf Club by two shots. In the #PattersonCup, Vannucci bettered his first-round 72 with a 67.
"I knew it was going to be tough because Osberg [was] a member here and has a lot of course knowledge," Vannucci, GAP's 2022 Middle-Amateur champion, said. "He's always at the top of the leaderboard. I knew I was going to have to come out and post a good number today."
Today, seven birdies eclipsed three bogeys on Vannucci's card.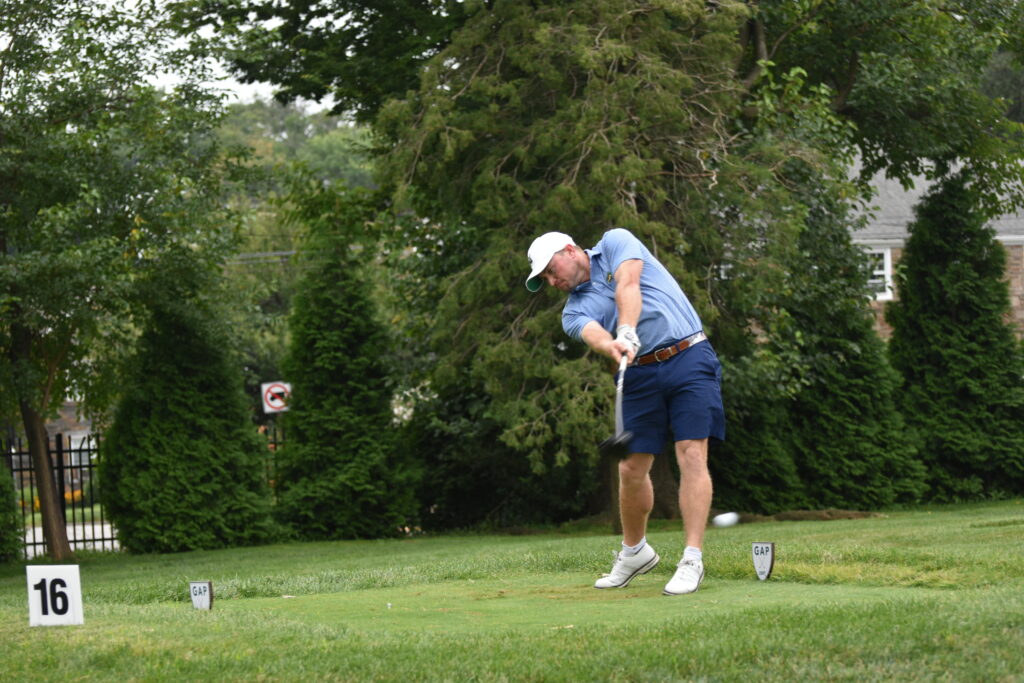 "I thought I had a chance when I birdied No. 10 (par 4, 444 yards). Then I checked the leaderboard and I saw Jeff wasn't making any big moves. I was like, 'It's basically how well I play this back nine,'" Vannucci said. "Missing the cut last year in the first round of the Patterson Cup [served] as fuel to get through that last nine and to have a chance to win."
On No. 10, Vannucci's 54-degree wedge from 94 yards settled 15 feet from the hole. He confidently converted the birdie putt.
"I know [Osberg has] won it a bunch. You gotta beat these guys if you want to be the best," Vannucci said. "To play well in the last round just really feels good."
About Provident Bank
Provident Bank, a community-oriented financial institution offering "Commitment you can count on" since 1839, is the wholly owned subsidiary of Provident Financial Services, Inc. (NYSE:PFS), which reported assets of $13.78 billion as of March 31, 2023. With $10.30 billion in deposits, Provident Bank provides a comprehensive suite of financial products and services through its network of branches throughout northern and central New Jersey, as well as Bucks, Lehigh and Northampton counties in Pennsylvania and Nassau and Queens Counties in New York. The Bank also provides fiduciary and wealth management services through its wholly owned subsidiary, Beacon Trust Company and insurance services through its wholly owned subsidiary, Provident Protection Plus, Inc. For more information about Provident Bank, visit www.provident.bank or join the conversations on Facebook (ProvidentBank) and Twitter (@ProvidentBank).
GAP
Celebrating Amateur Golf since 1897, GAP, also known as the Golf Association of Philadelphia, is the oldest regional or state golf association in the United States. It serves as the principal ruling body of amateur golf in its region. The organization's 340 Member Clubs and 100,000 individual members are spread across Pennsylvania, Delaware, New Jersey and Maryland. The GAP's mission is to promote, preserve and protect the game of golf.