June 2017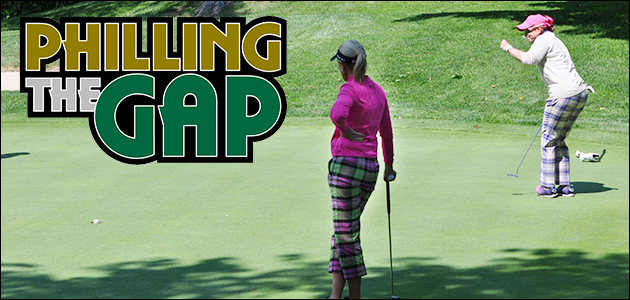 You won't see a "boys only" sign when climbing aboard the Golf Association of Philadelphia's treehouse. The organization offers playing opportunities for the female branch of its membership, too. Women can participate in Member Play Days, Parent/Child League events and Tee It Forward championships (Spring and Fall) as well as, new for this year, the Warner Cup (Net) and Chapman (Net) competitions. The Deeg Sezna, a mentoring event now in its 16th year, encourages female involvement as well. Golfers can invite a Junior girl or boy to compete in a team format. There's something for everyone, regardless of age or ability level. Stay tuned. There will be more opportunities in the future for girls and women.
In 2016, the Tee It Forward championships included a Women's Division. Beth Satterly of The Bucks Club won the Spring Net title; Old York Road Country Club's Wynn Harris took the Fall Net trophy.
Junior girls are eligible to compete in the The Deeg Sezna, Francis X. Hussey Memorial and Jock MacKenzie Memorial. Those tournaments feature girls-only divisions.
Women can also become Golf Association of Philadelphia volunteers.
The Golf Association of Philadelphia administers qualifiers for female-specific USGA championships such as the U.S. Girls' Junior, U.S. Senior Women's Amateur and U.S. Women's Amateur Four-Ball.
More than 18 percent of the Association's membership is female.