Patel, Isztwan confirm hopes at Cricket
| Scoring portal | History | Round One recap | Round Two recap| Photo gallery |
FLOURTOWN, Pa. – What were feelings of disappointment two years ago for Harvard University golf teammates Rij Patel and Brian Isztwan turned into feelings of validation after Top 10 finishes from the pair in the 118th Open Championship held at Philadelphia Cricket Club (Wissahickon, par 70, 7,096 yards) Wednesday.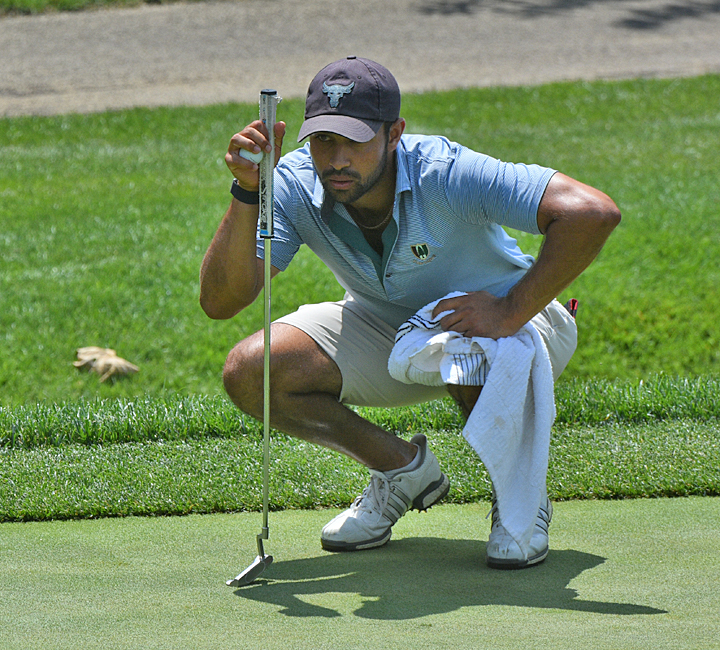 In 2019, the duo medaled at Foxborough Country Club during a qualifying event for the U.S. Amateur Four-Ball to be held later that year. Philly Cricket was selected to host the event until COVID-19 caused its cancellation.
"Brian and I qualified for the 2020 [U.S. Amateur Four-Ball]," Patel, a Country Club of York member, said. "We took a day off from school and medaled in our qualifier, and then due to COVID they cancelled the event, so playing well out here means a lot to us because we didn't have that opportunity after qualifying that year."
"It's still a huge bummer for me and a 'what could've been' thing,'" Isztwan, a Huntingdon Valley Country Club member, said. "Rij played incredible today. He finished second. I felt with this being the venue, that we had a real chance to maybe even win the thing. It's a bummer that we didn't get to play that, but it's kind of cool that we both played well here. It makes me feel like I'm right in thinking that we had a chance."
Patel, who stood six shots off the lead entering Round Two, started Wednesday nothing short of steady. To disrupt his score of even par through six hole was a birdie on No. 7 (par 5, 555 yards). He was able to hit a hybrid to 45 yards short of the green from the left rough and get up-and-down for birdie. Patel laid up on No. 9 (par 4, 373 yards) with a 5-iron off the tee and hit a wedge from 145 yards to 10 feet for to make another red number. A two-putt birdie came on No. 12 (par 5, 546 yards) after hitting a 3-hybrid from 250 yards to 20 feet. Pars filled in the rest of the holes for a bogey-free 67, a feat that caused Patel to share the day's low score and second place in the event.
"It's a really good feeling knowing that I can go low and just put together really solid rounds week after week, especially doing it here," Patel, 24, of Hunt Valley, Md., said. "This is one of the toughest Tillinghast courses, it's just a beautiful design. To get around here a few under par without a bogey is just a really good confidence builder for me."
Patel graduated from Harvard in 2021. He recently completed a position with Censeo Consulting Group.
Isztwan, who won the Pennsylvania Golf Association's R. Jay Sigel Amateur Match Play Championship last week, carded a 3-over-par 73 to tie for ninth place Wednesday.
"I love it here," Isztwan, 22, of Huntingdon Valley, Pa., said. "I've played here probably 10 or 15 times before and I've always said, 'I think it's the best manicured course in the GAP."
Isztwan is a rising senior at Harvard University. He will serve as captain of the men's golf team this season.
Even though their plans to lead the field during the U.S. Amateur Four-Ball were foiled by COVID-19, their performance today solidified what Isztwan knew all along.
Sunnybrook's Fenton makes GAP debut
Although a lip out on the 18th hole (par 4, 482 yards) of the 118th Open Championship caused Robert Fenton to split the $7,000 low professional prize with Braden Shattuck, Director of Instruction at Rolling Green Golf Club, he is still content with his outstanding performance.
"I'm really proud of the way I played," Fenton, an assistant professional at Sunnybrook Golf Club, said. "I was streaky here and there. I felt like I left a few out there, but all in all pretty strong performance and I just had a putt lip out on the last hole for low pro. After yesterday, I was looking to come in strong today and have a chance to win. I kept myself in it and just came up a little short."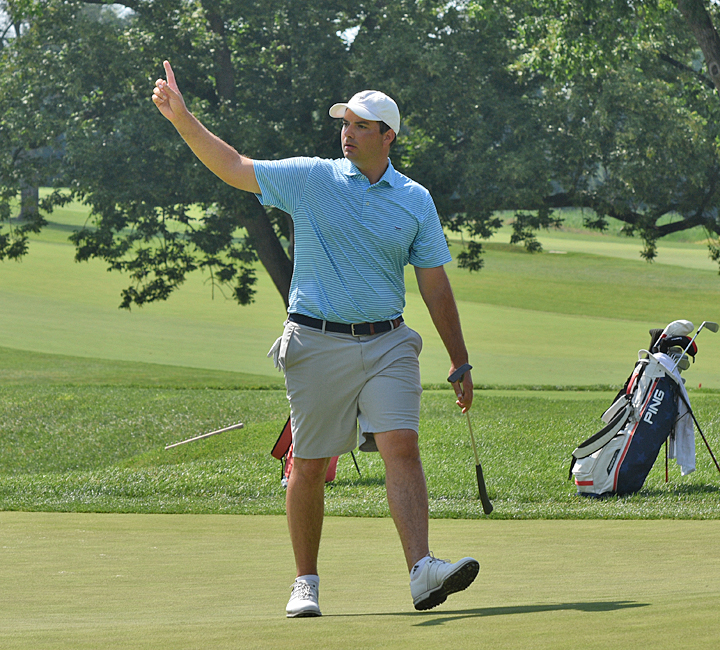 Two putts on No. 7 (par 5, 555 yards) after hitting a hybrid 258 yards to 20 feet gave Fenton his first birdie of the day. A bunker shot that settled a foot from the hole on No. 12 (par 5, 546 yards) allowed him to circle another number on the card. A sand wedge from 115 yards to 10 feet on No. 16 (par 4, 422) sealed the deal for Fenton's final birdie.
"I really struck the ball well yesterday," Fenton said. "Today was a little shakier and I missed a couple putts early but coming down the stretch I made a couple big putts that really kept me in it."
Fenton, a transplant from the New Jersey PGA Section, made his GAP debut in the 118th Open Championship. The former Bedens Brook Club professional moved to Sunnybrook in October 2021.
GAP
Celebrating Amateur Golf since 1897, GAP, also known as the Golf Association of Philadelphia, is the oldest regional or state golf association in the United States. It serves as the principal ruling body of amateur golf in its region. The Association's 330 Member Clubs and 90,000 individual members are spread across Pennsylvania, Delaware, New Jersey and Maryland. The GAP's mission is to promote, preserve and protect the game of golf.