Rath, Beers and Monfredo join Association staff
The GAP Family continues to expand.
Tim Rath joins the Association as its Chief Financial Officer. Former GAP interns Jackson Beers and Anthony Monfredo returned to the Association in full-time roles as Director of Membership Growth and Tournament Director, respectively.
Rath's responsibilities include overseeing and directing GAP's financial operations, while also defining and supporting the Association's growth and goals.
"The primary draw for me to this position at GAP was to work for an organization comprised of individuals passionate about [the Association's] mission and the game of golf," Rath, 47, of Wayne, Pa. said. "In addition, it's an opportunity to return to the core financial management responsibilities that have been the basis of my career."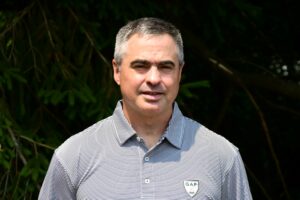 Rath joins Shawn Kelly, Accounting Manager, in GAP's Accounting Department.
Rath has extensive experience in accounting and financial planning. Before joining GAP, he worked for the Boston Celtics as Vice President and Controller before leaving in 2017. Most recently, he spent the last five years at Lincoln Financial as Director, Financial Operations.
"We are excited to have Tim join and lead our finance department," Mark Peterson, Executive Director, said. "He brings a wealth of knowledge and a high level skill set earned through his time with the Boston Celtics and Lincoln Financial. He will play a valuable role as we strive to elevate our growing Association annually."
Rath earned his undergraduate degree in American Studies at Trinity College in Hartford, Conn. in 1998. In 2005, he completed an MBA in Finance from Boston College.
To contact Rath, email: trath@gapgolf.org.
Beers interned with GAP for two years (2021-22) in the Member Services Department before joining the Association full-time as its Director of Membership Growth in May.
His position is to develop strategies for GAP to acquire new members and to retain its existing ones, particularly in the public golf sector.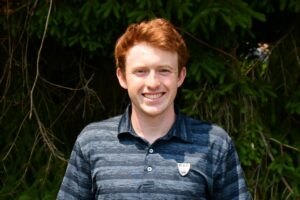 "Being hired at GAP provides me with the opportunity to join a motivated team that features people who are passionate about the game of golf just like I am," Beers, 23, of Wayne, Pa., said.  "Bringing more members on board to GAP, especially newer golfers who primarily play at public courses, is the type of job I was most interested in, one in which I could use my analytical and interpersonal skills to help others."
Beers joins the Member Services Department under the recent new leadership of Steve Latos, Director of Member Services.
"We are thrilled to welcome Jackson to the Member Services team," Latos, 33, of Conshohocken, Pa., said. "It is clear that Jackson has a strong passion for golf, and his own experience as a golfer will be valuable in this role making efforts to help continue attracting and retaining the new wave of golfers that have begun playing in the last three years. His education, majoring in sport analytics, will help the Department continue to use data to drive uniquely tailored member experiences."
In May 2023, Beers graduated from Syracuse University with a degree in sport analytics. Prior, he was a 2019 graduate of the Forman School located in Litchfield, Conn.
To contact Beers, email: jbeers@gapgolf.org.
Monfredo interned with GAP's Championships Department during the 2022 season. He will join the staff as a Tournament Director, assisting in the administration of both GAP tournaments and USGA qualifiers.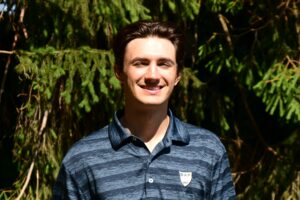 "I look forward to furthering my career in golf," Monfredo, 22, of Richland, N.J. said. "With GAP being such a prestigious Association with an admirable and rich history, it is an honor to be able to join the team full-time. The staff and environment is truly a family atmosphere that has graciously welcomed me in my return."
Monfredo started in May.
"We are excited about the Championships Department's growth this season," Kirby V. Martin, Director of Competitions, 51, of North Wales, Pa., said. "Anthony was a hard worker during his internship and will be an asset to the Association and the Department."
In May 2023, Monfredo graduated from the University of Delaware with a degree in business analytics. He is a 2019 graduate of Saint Augustine Preparatory School, located in Richland, N.J.
To contact Monfredo, email: amonfredo@gapgolf.org.
"Since 2018, we at GAP have enjoyed a nearly 50-percent increase in individual members and Member Clubs," Peterson said. "This type of rapid growth requires an investment and expansion of staff to continue our elevation of services and member benefits. This is an exciting time for GAP as we look to continue our growth through strategic partnerships, public golf and league play."
GAP
Celebrating Amateur Golf since 1897, GAP, also known as the Golf Association of Philadelphia, is the oldest regional or state golf association in the United States. It serves as the principal ruling body of amateur golf in its region. The Association's 340 Member Clubs and 100,000 individual members are spread across Pennsylvania, Delaware, New Jersey and Maryland. The GAP's mission is to promote, preserve and protect the game of golf.