Nicholas takes medal at Burlington
Galloway National Golf Club's Drue Nicholas fired a 3-under-par 67 to lead the field of 142 players in #PattersonCup Qualifying held at Burlington Country Club (par 70, 6,643 yards) Tuesday.
| Scoring portal |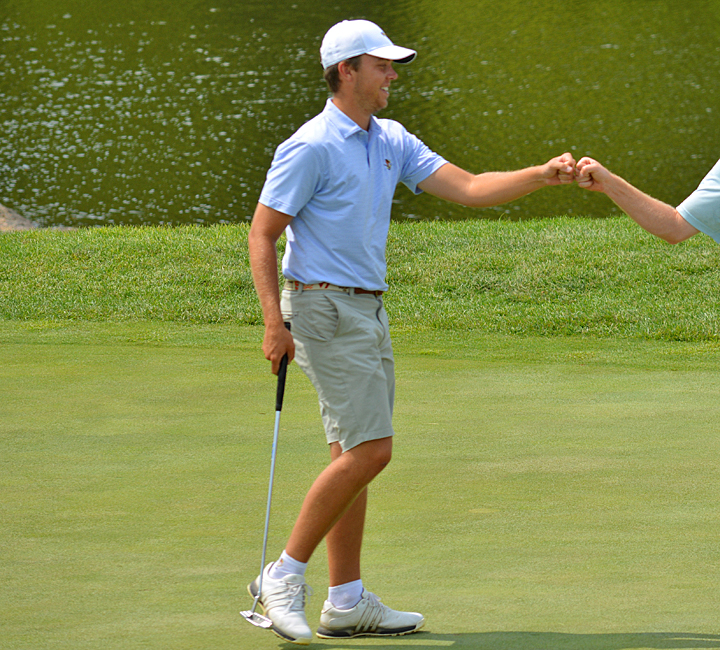 The 20-year-old, Egg Harbor, N.J. resident got action started early on his card with an eagle on No. 4 (par 5, 505 yards). Before the outward nine was over, he circled his first birdie on the par 4, 458-yard 7th hole.
He was just getting started.
On the second side, Nicholas carded birdies on Nos. 14 (par 5, 555 yards), 16 (par 4, 420 yards), and 17 (par 4, 412 yards).
The day's cut line stopped at 6-over-par 76 and will give 44 players spots in the 120th Patterson Cup presented by Provident Bank.
This tournament marks the first of three qualifying opportunities for the championship proper.
The 120th Patterson Cup presented by Provident Bank is scheduled for Aug. 3-4 at St. Davids Golf Club. The format for the championship is 36-hole individual stroke play over two days, 18 holes each day. The low 60 scores and ties will advance to Day Two of competition. The field will be limited to 144 players who have either gained exemption into the championship proper or have qualified via a Patterson Cup qualifying event.
GAP
Celebrating Amateur Golf since 1897, GAP, also known as the Golf Association of Philadelphia, is the oldest regional or state golf association in the United States. It serves as the principal ruling body of amateur golf in its region. The Association's 330 Member Clubs and 90,000 individual members are spread across Pennsylvania, Delaware, New Jersey and Maryland. The GAP's mission is to promote, preserve and protect the game of golf.