Wagenschnur leads after 18 holes in Super-Senior Championship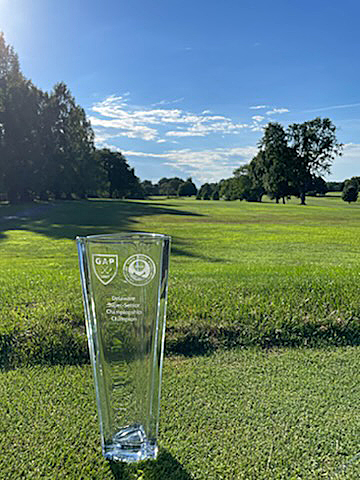 NEWARK, Del. – It was a nice start for one of the home club's own Monday at Newark Country Club (par 71, 5,753 yards).
Alan Wagenschnur led the way to open up the DSGA/GAP Super-Senior Championship with a 2-under 69.
The newly-minted Super Senior at 65 years old carded four birdies en route to the overnight lead. A chip-in birdie on No. 8 (par 3, 180 yards) was the day's highlight.
"It's such a big edge to be at your home course. A lot of the normal guess work that comes with tournament play goes away, says Wagenschnur, of Middletown, Del. "I know what club to hit, how the greens break. I just kept it in play."
Wagenschnur holds a two-stroke lead heading into tomorrow's final 18 as Mike Moser (Kennett Square Golf & Country Club) and Raymond Pawlich(Little Mill Country Club) sit at even par. Round Two begins Tuesday at 8 a.m.
GAP
Celebrating Amateur Golf since 1897, GAP, also known as the Golf Association of Philadelphia, is the oldest regional or state golf association in the United States. It serves as the principal ruling body of amateur golf in its region. The Association's 300 Member Clubs and 80,000 individual members are spread across the Eastern half of Pennsylvania and parts of Delaware, Maryland and New Jersey. The GAP's mission is to promote, preserve and protect the game of golf.