Huntsville takes Women's Coal Scuttle at Fox Hill
DALLAS, Pa. – Huntsville Golf Club, after finishing second a year ago, got its revenge and captured its fifth AGA/GAP Women's Coal Scuttle Championship Wednesday at Fox Hill Country Club (par 70, 5,483 yards).
"This win means a lot because last year Wyoming Valley Country Club defeated us," Kyleen McCance, who led Huntsville with 35 Stableford points, said. "Winning today allowed me to appreciate the Huntsville family and how supportive they have been for me."
Huntsville amassed 94 Stableford scoring system points – four clear of reigning champion Wyoming Valley.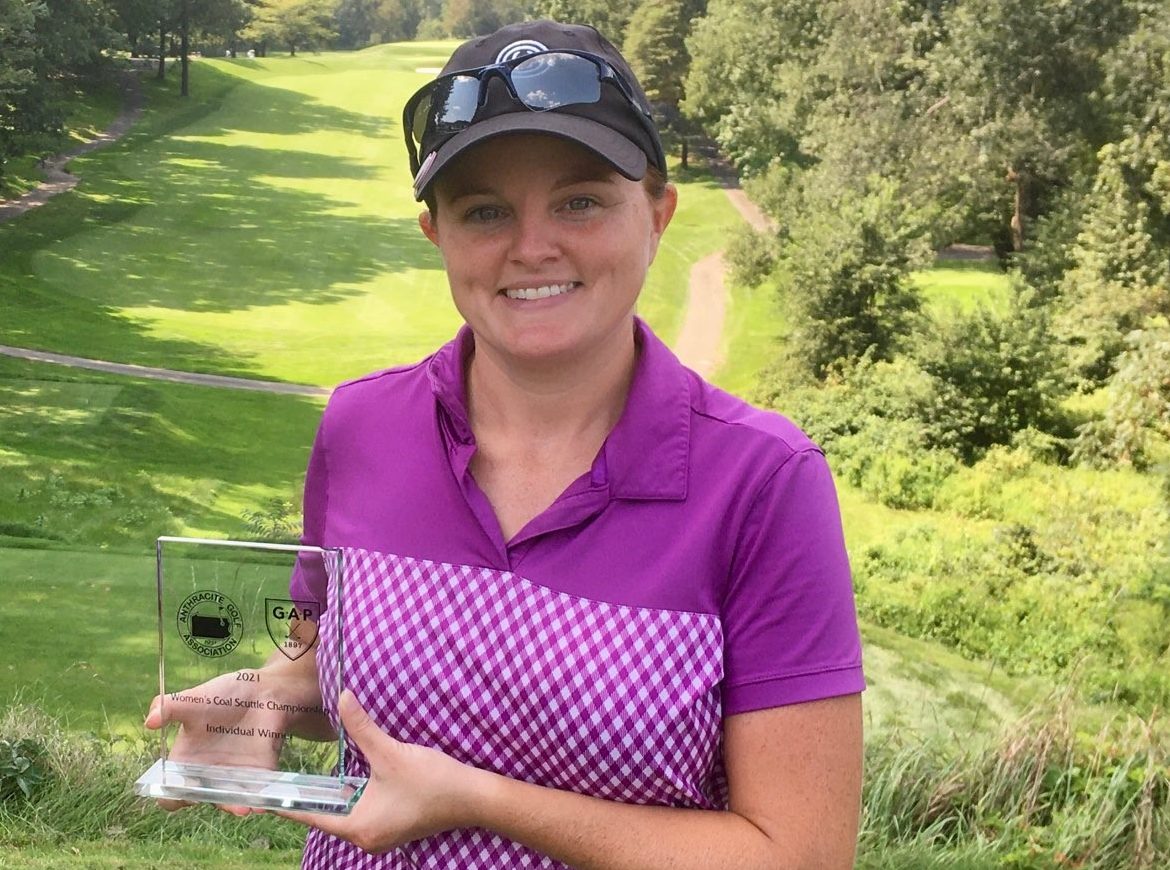 The format consists of four player teams with the top-three-of-four point totals counting toward the team total. Additionally, there was an Individual competition, which also used Stableford scoring. The event switched from 18 holes of individual stroke play to Stableford in 2018.
Wyoming Valley's Molly Gorman earned individual medalist honors with 36 points.
However, Huntsville displayed its strength, taking the next two spots on the leaderboard and three of the top nine. McCance finished second, Danielle Dalessandro (34 points) third and Barbara Pagana (25) ninth. Bernadette McHugh rounded out the Huntsville team with 23 points. She finished in a tie for 11th.
McCance, who was last year's individual medalist, registered her first birdie of the day on No. 9 (par 4, 289 yards), thanks to a gap wedge from 91 yards to 15 feet.
Things really kicked up a notch for Huntsville as McCance reached the back nine.
"I looked at the leaderboard after every hole and knew that we were down and in order for us to get back in the lead, I had to come up big on the back nine," said McCance, 16, of Hanover Township, Pa..
That she did. McCance fired her second birdie of the day on No. 11 (par 3, 90 yards) and carded her third and final birdie on No. 14 (par 5, 412 yards).
"On No. 14, I pitched a 5-iron from 40 yards to five feet and drained the putt," McCance said. "I believe that making those crucial birdies on the back nine gave us the necessary edge to come out with a win."
The most significant difference between this year and last year for McCance and Huntsville was leaving everything out on the course.
"Last year, we missed a few players. [This year] I tried to do everything that was in my control, and that was to put our club in a better position to win," McCance said. "I thought we played very well today, making crucial birdies. Capitalizing on our defeat from last year goes a long way."
GAP
Celebrating Amateur Golf since 1897, GAP, also known as the Golf Association of Philadelphia, is the oldest regional or state golf association in the United States. It serves as the principal ruling body of amateur golf in its region. The Association's 300 Member Clubs and 80,000 individual members are spread across the Eastern half of Pennsylvania and parts of Delaware, Maryland and New Jersey. The GAP's mission is to promote, preserve and protect the game of golf.