June 2018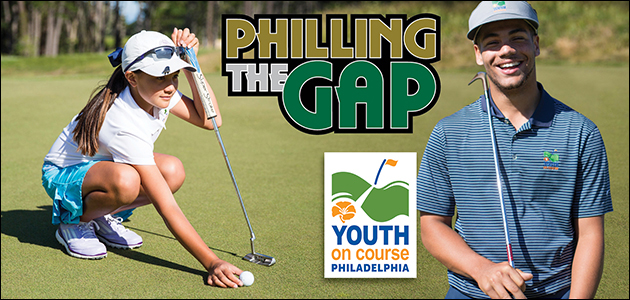 The Golf Association of Philadelphia announced a partnership with Youth on Course, a national program that provides Juniors with access to life-changing opportunities through golf, in March 2018. Members ages 6-18 in the Golf Association of Philadelphia region will be able to join the Youth on Course national network and access unlimited golf for $5 or less per round at 800 facilities across 23 states. The Golf Association of Philadelphia has currently secured 13 clubs in the Delaware Valley: Blue Heron Pines Golf Club, Cobbs Creek Golf Club, Delcastle Golf Club, Downingtown Country Club, Ed Oliver Golf Club, Franklin D. Roosevelt Golf Club, John F. Byrne Golf Club, Ramblewood Country Club, RiverWinds Golf & Tennis Club, Rock Manor Golf Club, Running Deer Golf Club, Valleybrook Country Club and Walnut Lane Golf Club. For more information on the Golf Association of Philadelphia/Youth on Course partnership, visit www.gapgolf.org.
The Golf Association of Philadelphia offers three Father & Son tournaments: Younger (sons ages 17 and under), Middle (sons ages 18-25) and Older (25 years of age and older).
The Parent/Child League started in 2010. Format for each event is nine holes of modified chapman and a shotgun start.
The Pre-Junior events also encourage family involvement. Parents may walk with their children as they participate in a rules clinic followed by six holes of golf.