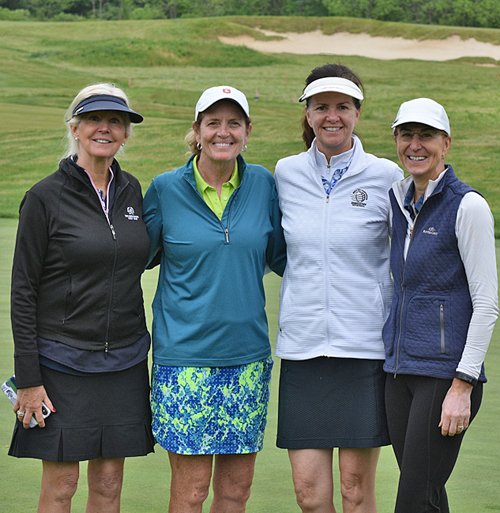 Women's golf in the GAP region has seen its schedule blossom over the past few seasons. 2022 took that programming a step further. Highlighted by the 1st GAP Women's Championship, set for June 9 at Bala Golf Club, more events than ever are being offered for females of any age or skill level. Member Play Days, Winter Series events, and a number of team events throughout the year are all open for women golfers. Delaware and USGA competitions also offer expanded playing opportunities, too. To top that off, #GAPWomensWeek (June 5-12) will celebrate the wonderful women of GAP with a full schedule of events ranging from happy hours to golf clinics to national championship spectating. Come join the growing group of GAP Women golfers at one of these events… or all of them!
The 1st GAP Women's Championship will be played at Bala, site of the 1952 U.S. Women's Open.
For a full listing of GAP Women's events, visit the Schedule page.
The famed Curtis Cup visits Merion Golf Club (June 10-12) during #GAPWomensWeek.
More GAP benefits for Women can be found on this year's poster page.
For any questions, contact Laura Heien, GAP Director of Women's Services, via phone (610-687-2340, ext. 31) or email (lheien@gapgolf.org).