October 2016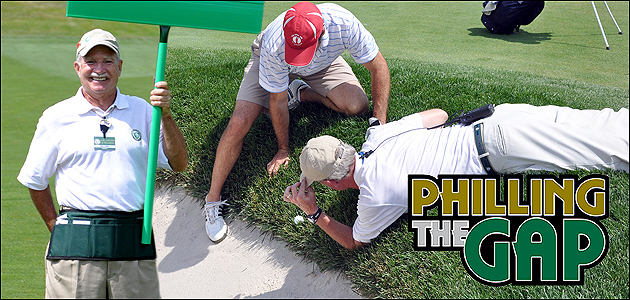 Volunteers, in a sense, operate as the Golf Association of Philadelphia's backbone. Without their support, the organization couldn't provide industry-leading service to its Members and Member Clubs. More than 150 individuals dedicate time to assisting with tournament administration by serving as checkpoint scorers, starters or rules officials. Another 45 lend a hand with course rating, representing teams that travel to 25-35 Member Clubs annually. The Association fulfills its mission — to preserve, protect and promote the game of golf — thanks to the dedication, congeniality and commitment of its volunteer base.
As a way of saying thanks, the Association conducts Volunteers Day annually. The event features lunch, golf and dinner for those who serve the organization that offseason.
Carl Berlinger and David Junkin, M.D. are the longest-serving volunteers. They started with GAP in 1983.
The Association awards a Volunteer of the Year in recognition of an individual who demonstrates a passion for golf and has made contributions above and beyond the norm.
Before each tournament season begins, the Association offers a series of Volunteer Training Days. Each covers changes for the upcoming season, the Rules of Golf, pace of play and more.
Volunteers who serve as scorecard checkpoint officials use electronic tablets to input a player's score, a key component in the Association's live scoring system.
During each GAP tournament, volunteers and staff members on site stay in constant contact to ensure effective administration.
In addition to starting, scorecard checking, pace of play monitoring and Rules of Golf coverage, volunteers also spot golf balls for players during GAP tournaments.
Indian Valley Country Club and Sandy Run Country Club currently field the most GAP volunteers with 12 each.