December 2016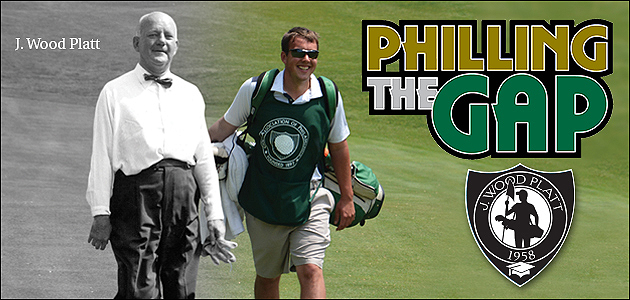 The J. Wood Platt Caddie Scholarship Trust reflects the philanthropic passion of its namesake. A revered champion and Golf Association of Philadelphia Hall of Famer, J. Wood Platt carried a compassion for the caddie. Hoping to "give them all a chance," he conceived a program that fostered club contributions to a singular scholarship fund. The Trust, with Platt as a co-founder, first contributor and visionary, came to life in 1958. With assistance from colleagues Walter Schmidt, Robert Dunlop and Herman Benninghoff, Platt and the program financially supported its first Caddie-Scholar, Owen Doyle of Ashbourne Country Club, in the form of a $1,500 grant. Doyle attended Notre Dame in 1958 and graduated in 1962 with a degree in electrical engineering. He is one of 3,450 young men and women in the Trust's list of scholarship recipients to date. The Trust's mission, constant since inception, is to financially aid deserving caddies in their pursuit of higher education. Since its inception, the Platt has issued $20 million in aid, and 191 caddies will receive more than $1.15 million during the 2016-17 academic year. Award amounts range from $1,000 to $10,000 per academic year for undergraduates and graduate students.
The average award granted by the Trust is $7,680.
First Caddie-Scholar, Owen Doyle of Ashborne Country Club, attended Notre Dame in 1958 and graduated in 1962.
The average GPA of the Caddie-Scholars is 3.20.
There are currently 383 Lifetime Contributors to the Trust. In addition, 1,957 members belong to the Par Club as of the conclusion of last year.
As of 2015, a total of 43 GAP Member Clubs currently have Caddie-Scholars. Eighty-seven colleges are home to Caddie Scholars.