September 2017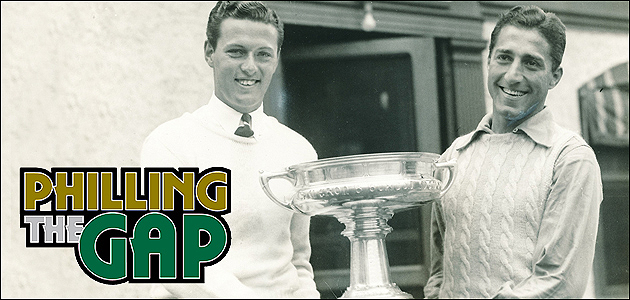 The Golf Association of Philadelphia's mission since inception is simple: to preserve, protect and promote the game of golf in the region. On the preservation side of things, the organization does its part to raise awareness of its decorated past and to document its present. History is a pride point. Past champions, past presidents, past comings and goings — it's an integral part of the GAP fabric. "A Centennial Tribute to GOLF in Philadelphia" by James W. Finegan is a literary embodiment of the Association's historical relevance. The work of GAP's forefathers was not done in vain.
The Golf Association of Philadelphia was founded on Feb. 5, 1897. George D. Fowle of Philadelphia Country Club was elected first President.
The four founding clubs of the Association: were the Belmont Golf Association (soon to be Aronimink Golf Club), Merion Cricket Club, Philadelphia Cricket Club and Philadelphia Country Club
The Association administers seven tournaments that have more than 100 years of competitions: Amateur Championship; Father & Son (Older); GAP Team Matches; Junior Boys' Championship; Open Championship; Joseph H. Patterson Cup and Silver Cross Award.
The Golf Association of Philadelphia is the oldest regional or state golf association in the country. This year is the 121st year for the GAP.