August 2018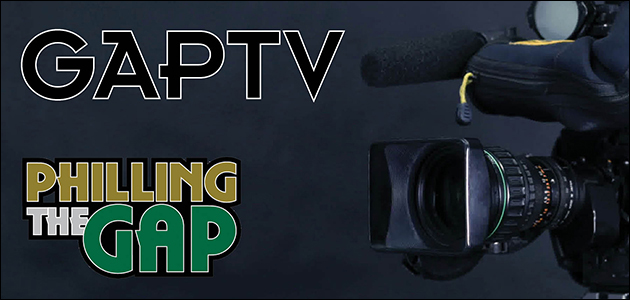 Amazon, Hulu, Netflix, the regular networks — television content is readily available and abundant for binge watching these days. Here's another worthwhile platform to add to your viewing list: GAPTV. As the Golf Association of Philadelphia's exclusive video network, GAPTV produces a wide variety of programming that highlights the organization's services and beyond. It provides tournament coverage of all four Majors (BMW Philadelphia Amateur Championship, Joseph H. Patterson Cup, Middle-Amateur Championship and Open Championship) in addition to Member Club features and news packages. After catching up on "The Blacklist" and "Stranger Things," add a few GAPTV productions to your library.
An upbeat, visually engaging intro and outro segment brands each GAPTV production.
Since its inception in 2006, GAPTV has produced more than 500 videos, with more than 200,000 views.
Comedy is a GAPTV component, too. Videos such as the IAGA Winter Golf Challenge and Pop-A-Tent Challenge deliver a more lighthearted flare.