December 2018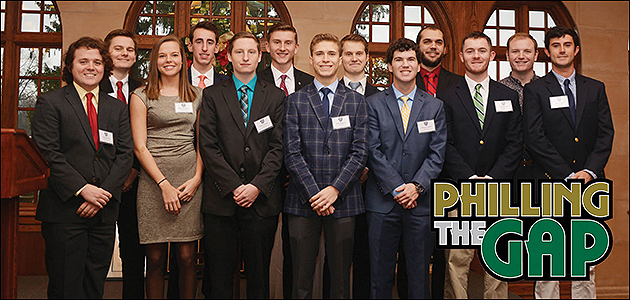 The J. Wood Platt Caddie Scholarship Trust impacts hundreds of lives by providing financial assistance to deserving caddies of Golf Association of Philadelphia Member Clubs in pursuit of higher education. More than $1 million in grants were distributed during the 2018-19 school year to 126 Platt Scholars. The newest, and highest, level of support is the Endowment Program. The Endowment Program requires a minimum $50,000 gift and can be earmarked for a caddie who attends a particular school or works at a particular club. The Endowment remains in perpetuity.
As of this moment, the Trust has 20 fully funded endowed scholarships.
Sixteen of those 20 have been created since the endowed scholarship program was re-booted in 2014. The Trust focused on more marketing of the opportunities and began naming a recipient for each endowment yearly.
The scholarship becomes fully funded once a minimum $50,000 threshold has been reached.