March 2017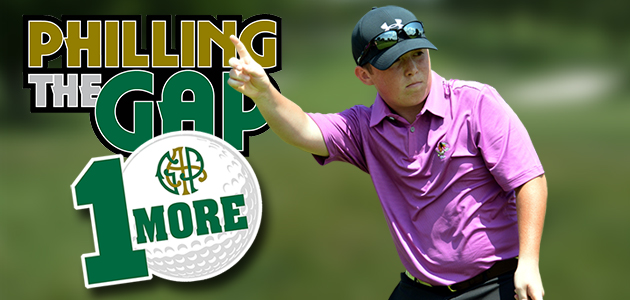 There isn't any gray area with the expression, "one more"; it's either wholly good or bad, depending on circumstance. In the Golf Association of Philadelphia's case, the verdict is positive thanks to the 1 MORE campaign. It encourages members to play one more round, to eat one more meal, to take one more lesson, to employ one more caddie or to introduce one more golfer to the sport. Those who opt into the 1 MORE campaign are eligible for monthly prizes. We'll say it one more time; this is a great service.
The 1 MORE campaign, a vision of GAP President Bob Morey, began in 2016. It runs from April 1 to Oct. 31, the Association's active handicapping season.
A total of 308 members opted into the 1 MORE campaign in 2016.
GAP members can sign up for the 1 MORE campaign via My GAP Locker. Participants can track their monthly progress to see where they stand compared to 2015 for each month.
Prizes awarded for participation in the 1 MORE campaign include Golf Association of Philadelphia apparel, a two-hour session on the TrackMan Swing and Ball Flight Analysis system and more.
The 1 MORE campaign echoes a "Plus One" call-to-action issued by USGA President Diana Murphy during her Annual Meeting address in 2016.