Philadelphia Flyers Golf Night x GAP
It's all about golf — and a special gift from Gritty — on April 11 when the Philadelphia Flyers host Golf Night with GAP.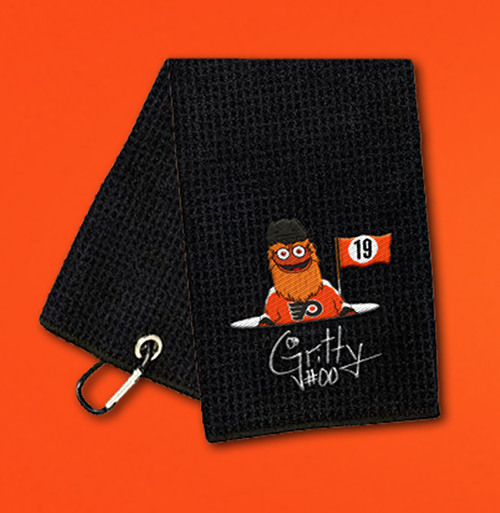 Join your fellow GAP Members as the Flyers take on the Columbus Blue Jackets in the regular season finale at 7 p.m. This discounted-ticket package includes a ticket to the Flyers game and a special edition Gritty golf towel.
Tickets are available at a significantly reduced rate for GAP members. Lower-level seats are available for $70, upper level seats $50 and club box seats $140. Standing room only tickets can be purchased for $40. All-inclusive tickets are on sale for $107 and include three hours of unlimited domestic beer, wine, soda, water, popcorn, salad,
pork sliders, mac and cheese, and cheesesteaks.
The special-edition Gritty golf towel will be available for pick up the night of the game. The redemption table is located at section 108/109.
For more information or any questions, contact Steve Latos, GAP Director of Member Services, via email or phone (610-687-2340, ext. 0026).
GAP
Celebrating Amateur Golf since 1897, GAP, also known as the Golf Association of Philadelphia, is the oldest regional or state golf association in the United States. It serves as the principal ruling body of amateur golf in its region. The organization's 340 Member Clubs and 100,000 individual members are spread across Pennsylvania, Delaware, New Jersey and Maryland. The GAP's mission is to promote, preserve and protect the game of golf.