GAP, Amateur Golf Society of America announce AGS Tour partnership
The Amateur Golf Society of America (AGS) has partnered with GAP (Golf Association of Philadelphia) to present the AGS Tour, a uniquely-formatted event series that allows amateurs to play competitive, tournament-style golf on their own schedule.
Instead of hosting one or two-day events at a fixed day or time with a large entry fee, week-long competitions allow members tee it up at their convenience during the seven-day window at top courses throughout the region, equipped with real-time scoring and leaderboards powered by industry-leading Golf Genius software.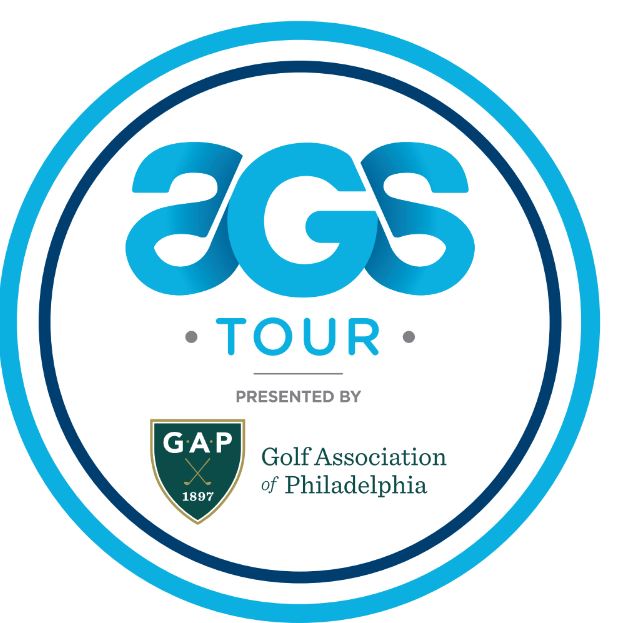 The AGS Tour, formerly the Workhorse Tour, features four net flights and both a women's and senior's division while providing playing opportunities for golfers of all skill levels. The 2023 season features more than 60 events in three states, including Pennsylvania, New Jersey and Delaware. Members enjoy exclusive, advanced access to event tee sheets at or near rack rate, ensuring that they can play where – or when – they want.
AGS Tour members compete each week for prizes from sponsors and partners, and also earn points on the season-long list, much in the way PGA TOUR professionals compete in the FedEx Cup. Each week-long AGS Tour event is hosted Monday through Sunday at a participating public course. Book any open tee time during that week-long window and post one score to qualify for the individual tournament leaderboard, as well as the season-long standings. The flexible format lets players tee it up in as many or as few tournaments as one's schedule allows.
A standard membership starts at $75 and includes all benefits of a GAP membership including a USGA Handicap Index number, as well as dozens of perks from AGS sponsors and partners. A $65 senior membership is also available for golfers aged 55 or older. Premium memberships will be offered for $100, which include early access to purchase spots at AGS Match Play events, a series of five one-day competitions at top private courses in the greater Philadelphia area.
"We believe that the game of golf can bring out the best in people, and through this strategic partnership with GAP, we're able build on our concept of utilizing technology and our innovative tour format, to enable more people to experience the game we love," said AGS Tour Chief Operating Officer/Co-Founder Andrew Cleghorn. "GAP's mission to promote, preserve and protect the game of golf is wholly aligned with our vision to grow the game of golf by making it more accessible for amateurs of all skill levels and backgrounds, and we look forward to working with the association to deliver on that shared promise."
"GAP is thrilled to partner with the AGS Tour, as the format allows players flexibility not found in traditional golf competition, while allowing members to discover both new GAP courses and playing partners," said Steve Latos, GAP Director of Member Services. "Based on the success of the Tour in its past iteration, we are confident members of the AGS Tour will have an enhanced and expanded golfing experience."
Membership sign ups will be available beginning Wednesday, April 5 at 8 a.m. Players can sign up for a membership via the AGS website.
About AGS
AGS is a golf tour, technology and entertainment company. Our mission is to grow the beautiful game of golf by making it more inclusive and accessible, through our uniquely formatted competitive tour, advanced booking platform, and original content. AGS operates The AGS Tour, presented by the Golf Association of Philadelphia (GAP). Our 2023 season features more than 60 events in three states including Pennsylvania, New Jersey and Delaware, with plans to expand across America in the years ahead.
About GAP
Celebrating Amateur Golf since 1897, GAP, also known as the Golf Association of Philadelphia, is the oldest regional or state golf association in the United States. It serves as the principal ruling body of amateur golf in its region. The organization's 340 Member Clubs and 100,000 individual members are spread across Pennsylvania, Delaware, New Jersey and Maryland. The GAP's mission is to promote, preserve and protect the game of golf.