Seven flight winners take home prizes in 27-Hole Challenge
It was a fun one Wednesday at Bear Trap Dunes (par 72, 6,663 yards).
A full sheet of 84 teams flocked to the southern Delaware track to battle it out in the DSGA 27-Hole Challenge.
The day featured a format of nine holes of three formats: Scramble, Better Ball of Partners and Alternate Shot. Teams were flighted into one of seven flights based on team handicap. Duos consisting of one professional and one amateur were divided evenly in two flights. All ties were broken were broken using the following order: Alternate shot total, Alt Shot + Better Ball total, etc.
On the day, professional Jesse Williams of The Peninsula Golf & Country Club teamed with amateur Erik Brubaker of Ocean City Golf Club to fire a 7-under total of 101. The topped the Pro-Am Flight 1.
Other flight winners include:
Pro-Am Flight 2: Michael Rushin and Joseph Rushin of Bear Trap Dunes (3-under 105)
Flight 1: Jeff Whiteside of Newark Country Club and Mark Doughty of Fieldstone Golf Club (6-under 102)
Flight 2: Ray Wankmiller and Mike Wankmiller of Play Golf Delaware (3-under 105)
Flight 3: Dave Berger and Chris Walsh of DuPont Country Club (7-over 115)
Flight 4: Walter Taylor of Back Creek Golf Course and Keith Mushinski of USGA/GAP (2-over 110)
Flight 5: Buddy Bromley and Preston Godfrey of Cripple Creek Golf & Country Club (2-over 110)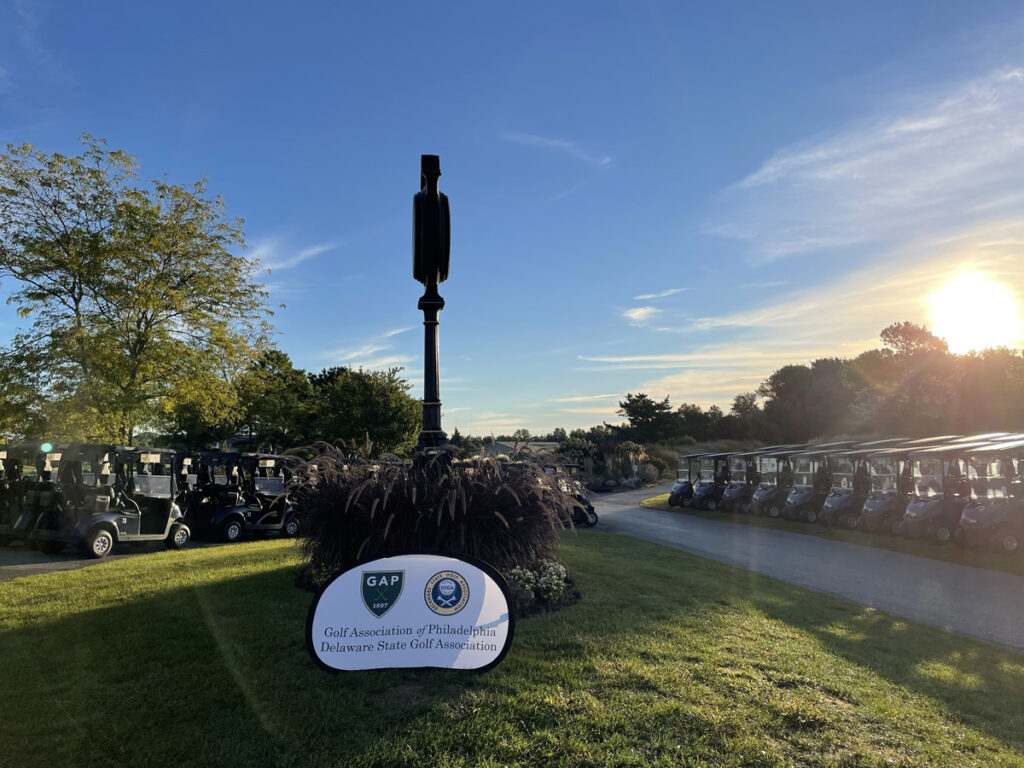 GAP
Celebrating Amateur Golf since 1897, GAP, also known as the Golf Association of Philadelphia, is the oldest regional or state golf association in the United States. It serves as the principal ruling body of amateur golf in its region. The Association's 330 Member Clubs and 90,000 individual members are spread across Pennsylvania, Delaware, New Jersey and Maryland. The GAP's mission is to promote, preserve and protect the game of golf.