Center Stage is a series that highlights individuals who support the GAP Central Series.
When a golf door closes, a golf attic opens.
"My father (Karl) was a member at Williamsport Country Club in the 50s. He quit golf and bought a boat, so I missed that opportunity to play golf," Gary Fry said. "But his clubs and shag bag were in the attic, and a book by Ben Hogan, 'Five Lessons: The Modern Fundamentals of Golf,' was around. I basically taught myself to hit golf balls by reading that book, assuming the position and hitting his shag bag balls."
Fry, a GAP Central Series supporter, played on a golf course for the first time at the age of 21. His now former father-in-law, Howard Clark, took Fry to Elm Park, a nine-hole facility in Williamsport, Pa. He's been immersed in the game ever since.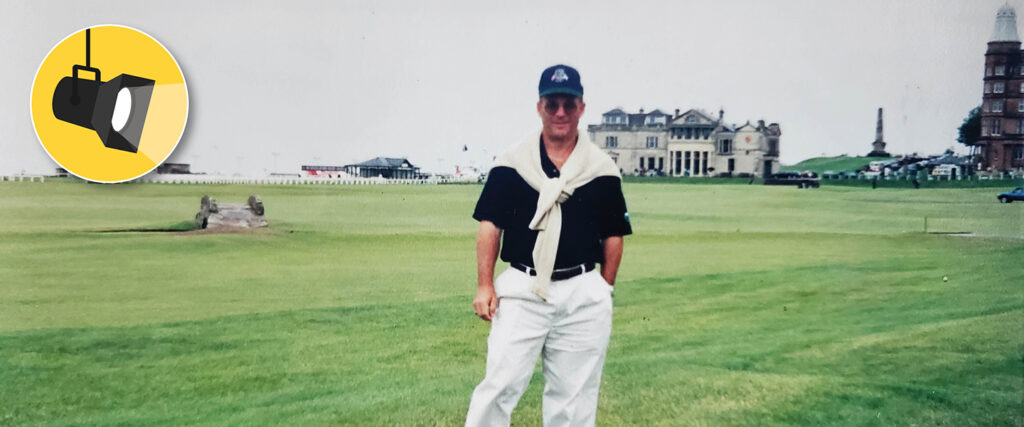 "Arnold Palmer has always been my hero. I had the pleasure of playing in a shootout at Bay Hill 10 years ago," Fry, 80, of Milton, Pa., said. "I was not paired with Arnold. he was in the foursome behind us, but I had the opportunity to hit balls and talk to him on the practice tee and to see him later on in the locker room. that's one of golf highlights for me. I wear his pin on my lapel, and have for 20-plus years."
Fry spent seven years at Wynding Brook Golf Club before arriving at Bucknell Golf Club, his home of four decades. He joined its men's association and served as president for 13 years overall.
"We're a gem. There's no question about it. it's one of the best values in golf," Fry said. "We've made tremendous improvements."
Today, Troon oversees management of Bucknell. True to his service gene, Fry chairs the club's advisory council.
That Bucknell pride continues. It's a golf door that will never close for Fry.