The GAP (Golf Association of Philadelphia) Executive Committee, per the organization bylaws, has unanimously approved James J. Black, III of Philadelphia Country Club as an Executive Committee Member to serve for the 2023 fiscal year which began on Dec. 1, 2022. Black, 64, of Villanova, Pa., replaces Jason Barkley of Moselem Springs Golf Club, who resigned from the board in late December.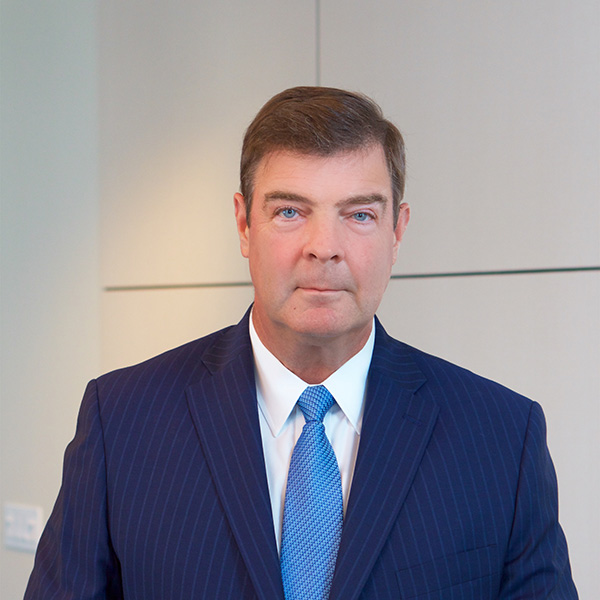 Black's one-year term will run through the Association's Annual Meeting in November, similar to all Executive Committee terms. All Executive Committee service lengths are a year. Black has been a Philadelphia Country Club member for 34 years. He served on the Board of Governors from 2007-19 in various officer capacities, including President from 2016-19. Black was an Old York Road Country Club member from 1985-94. He earned his J.D. in 1984 at Villanova University after graduating from St. Joseph's University with a B.S. in accounting, cum laude in 1981. Professionally, Black is co-founder of Black & Gerngross, a nationally recognized law firm with targeted expertise in complex litigation and transactions.
Black concentrates his practice in complex litigation matters involving insurance, reinsurance, finance, and corporate and regulatory relationships. His diverse trial experience includes the representation of corporations, insurance companies, state regulators, directors and officers, banks, pension funds and individuals. Black is known in the litigation community for bringing exceptional strategic judgment and expertise to complex disputes to achieve superior client results while delivering exceptional value. In the non-litigation area, Black frequently represents clients, both nationally and internationally, in litigation-related negotiations and transactions. He also serves as an arbitrator of complex commercial and coverage disputes including on behalf of the International Chamber of Commerce. Black has been called upon to be an expert witness in the fields of insurance regulation, insurance policy disputes and contract interpretation including in multinational disputes. Black regularly represents several state insurance departments in regulatory areas particularly solvency, captive, and alternative risk vehicles, holding company transactions, and other financial and regulatory relationships. His diverse litigation experience includes achieving successful verdicts or settlements in dozens of state and federal jurisdictions. Black also has over thirty years of experience in personal services representation, including trial or other resolution of tragic losses. He also works with the team of firm specialists to participate in Personal Services representation for his clients in Estate Planning, Estate Administration, and family financial planning. He regularly serves, upon request, as a personal fiduciary, including as Executor, Administrator, Trustee, and Guardian.
GAP
Celebrating Amateur Golf since 1897, GAP, also known as the Golf Association of Philadelphia, is the oldest regional or state golf association in the United States. It serves as the principal ruling body of amateur golf in its region. The organization's 340 Member Clubs and 100,000 individual members are spread across Pennsylvania, Delaware, New Jersey and Maryland. The GAP's mission is to promote, preserve and protect the game of golf.