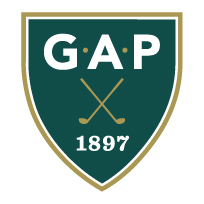 MEMBERSHIP IS ITS OWN BENEFIT.
BUT IT'S ALSO JUST THE BEGINNING.
Register online with one of our clubs.
JOIN NOW
MEMBER BENEFITS
Subscriptions to the GAP Magazine, Golf Digest and Global Golf Post
Access to GAP Member Play Days
Post scores via My GAP Locker or GHIN App
An official, active USGA Handicap Index
eRevisions: e-mailed handicap updates on the 1st and 15th of each month
Several GAP Member Clubs opted to participate in an online registration program, so joining a club is easy. At a cost of $60 per one full calendar year, golfers can establish a handicap and have the club they select host their handicap index.
*This Individual Membership does not include access to the BMW GAP Team Matches, Winter Series events or GAP Championship tournaments.*