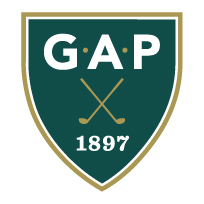 MEMBERSHIP IS ITS OWN BENEFIT.
BUT IT'S ALSO JUST THE BEGINNING.
Register online with one of our clubs.
JOIN NOW
MEMBER BENEFITS
Subscriptions to the GAP Magazine, Golf Digest and Global Golf Post
Access to GAP Member Play Days, casual one-day events at private clubs in the region
Post scores via GHIN App
An official, active USGA Handicap Index
Membership is available either by signing up at a GAP Member Club or by signing up online for the USGA/GAP GC. Either option offers the same variety of benefits, including full access to GAP events and Member Play Days.