Amateur Gross: Joe Zulli, Trump National Golf Club – Philadelphia
Zulli got his worst performance out of the way in the first Winter Series event at LuLu Country Club.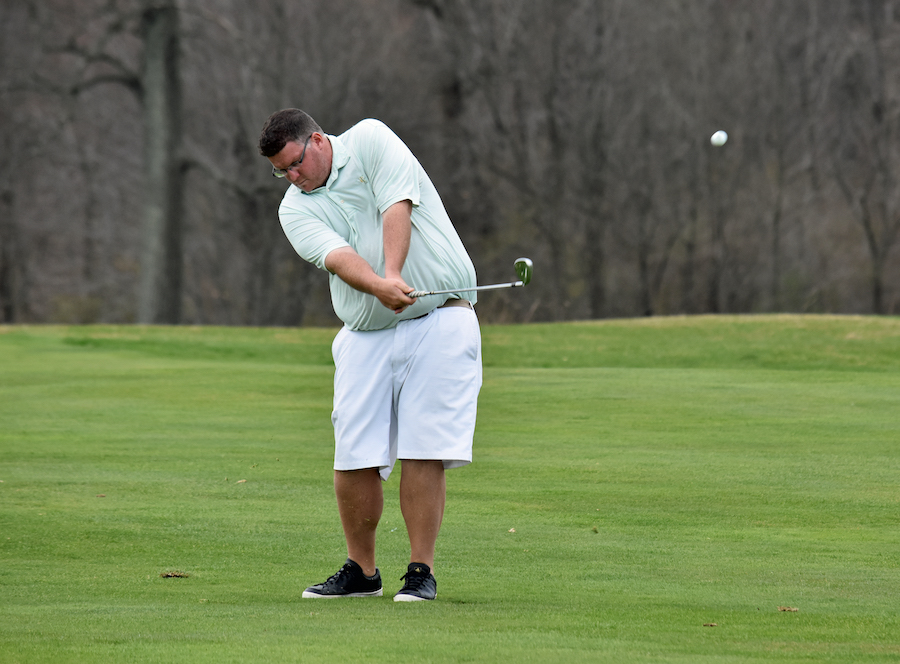 A round of 81 resulted in zero POY points. But Zulli quickly recovered.
He finished no worse than T7 in the remaining six events to garner his second Gross POY honor (2017-18).
"It is always good to win anything," Zulli, 38, of Blackwood, N.J., said. "The Winter Series runs a full season so you have to perform well over time. It is a great feeling. The Winter Series is a great way to remain competitive in the offseason. Playing consistently is key to being able to win one of these honors."
The highlight of Zulli's campaign came in a victory at Pennsauken Country Club alongside colleague Tanner Strow of Tavistock Country Club. A best-ball round of 3 under 67 gave the team a three-shot victory. Zulli finished with 545 points, good enough for a 180-point advantage in the standings over Strow.
"My goals each year don't necessarily change," said Zulli, a frequent GAP competitor. "I am always trying to qualify for the Middle-Amateur and the Patterson Cup. If I can play in those events this year, it'll be a great year."
Amateur Net: Greg Smith, Radley Run Country Club
Eleven straight Amateur Net POY awards (2012-13, 2013-14, 2014-15, 2015-16, 2016-17, 2017-18, 2018-19, 2019-20, 2020-21, 2021-22, 2022-23).

"I'm trying to get it named after me. How many will it take?" Smith, 58, of Kennett Square, Pa., surmises. "All kidding aside, the Winter Series is a wonderful opportunity to compete. The camaraderie with everyone. We get to play different courses throughout the area that are in good condition that time of year. It's something to keep my competitive juices flowing."

Smith accrued 495 points to continue his POY prowess. He posted a pair of Top 5 finishes (Pennsauken and Regents' Glen Country Club, earned runner-up honors at Valleybrook Country Club and prevailed at Coatesville Country Club.

"It's a good feeling. I look forward to the challenge every year of trying to repeat, so I take it as a new opportunity to test myself and see if I'm up for the challenge," Smith said.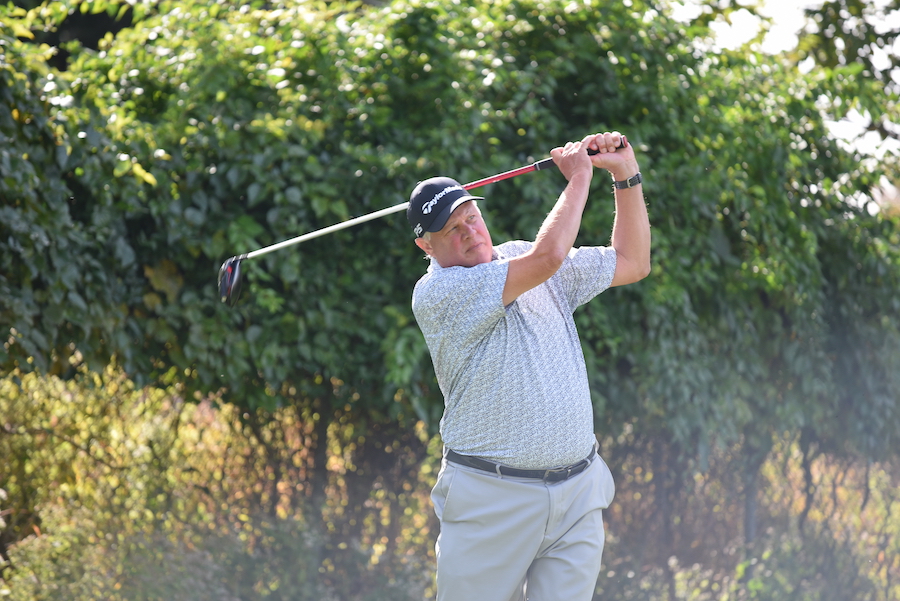 Senior Gross: Dave West, Philadelphia Publinks Golf Association
Entering the final event of the 2021-22 Winter Series, West led the Senior Gross POY chase.

Then he played "my worst round of the year" at Berkshire Country Club. The performance knocked West, a Winter Series regular, into second place — 15 points behind George Steinmetz.

West didn't let it happen again. He shared runner-up honors in the final event at Running Deer Golf Club to secure his first Senior Gross POY Award. West finished the 2022-23 campaign with 720 points to his credit.

"I prepared for it, and I played well at Running Deer. You learn from your shortcomings," West, 63, of Downingtown, Pa., said. "I was happy with the way the Winter Series ended this year. It gives me confidence heading into the season."

In addition to Running Deer, West earned runner-up honors at Coatesville, Pennsauken and Valleybrook. He won at Regents' Glen and Yardley Country Club.

"I played pretty well in all of the events. Consistency is what matters the most," West said. 
Senior Net: Bill Erskine, Philadelphia Publinks Golf Association
Nine years have passed since Erskine last grasped a Winter Series Player of the Year honor.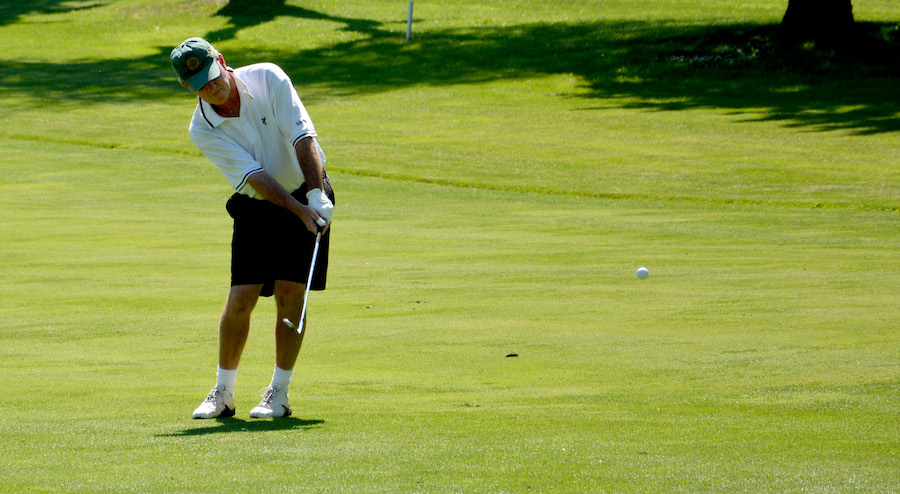 Two hip replacements and battles with cancer kept him from reaching the form he displayed in 2014 that earned him the Winter Series Senior Net Player of the Year. This offseason, Erskine was able to tap into that form.
"My game was a model of consistency," Erskine, 66, of Harleysville, Pa., said "I wasn't able to win any of the events, but I was able to find a way to not have blow-up holes."
His 615 points earned gave Erskine a 195-point final advantage in the standings. His best performances came in the form of T2 finishes in the events at Yardley, Coatesville and Valleybrook.
"I have battled some health issues the last few years," Erskine said. "So it's been a challenge to find my form. For me, being able to have an outlet is important. I get great enjoyment out of these events and the guys I get to play with."
Women's Gross: Muffy McCabe, French Creek Golf Club
McCabe is no stranger to the Winter Series scene. She's been a steadfast competitor and award winner.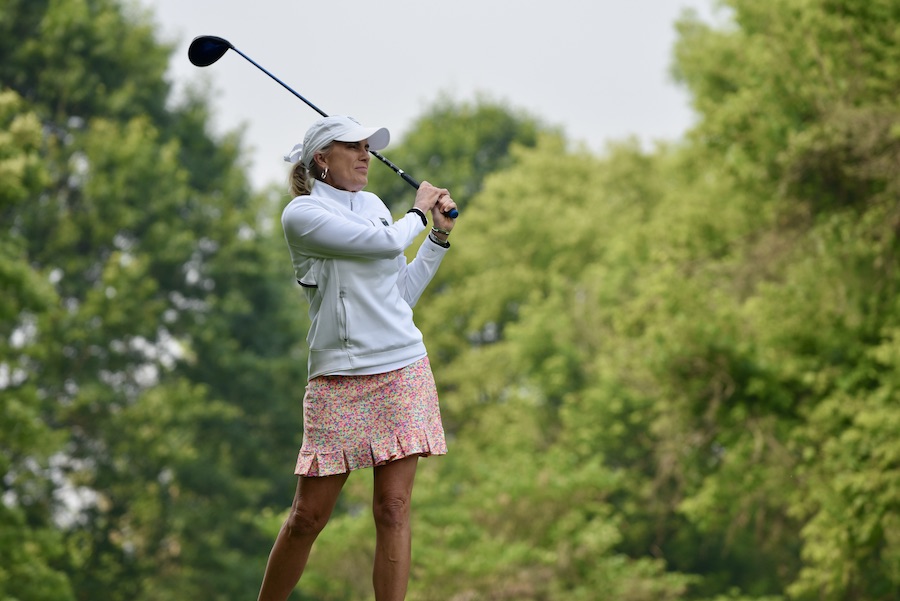 Winning at least a share of the Women's Gross or Women's Net Winter Series Player of the Year honors since GAP added a Women's Division in 2017-2018, McCabe kept her award closet full. She is the 2022-23 Winter Series Women's Gross Player of the Year with a total of 420 points.
"I didn't play particularly great. It was just a matter of surviving," McCabe, 51, of Chester Springs, Pa., said. "I didn't have any outright wins but sometimes when you don't have your best you have to stick with it."
Her campaign was highlighted by second-place finishes at LuLu, Yardley and Running Deer. She didn't finish worse than third in any of the five events she competed in. Her steadfast consistency comes from the fruits of her practice.
"I have been spending a lot of time working on my game," McCabe said. "I focused on my chipping and putting since I struggled in the first couple Winter Series events in 2022. The great thing about the events is how it keeps getting you out to play, and you always have a goal. We have been adding more women to these events the last couple of years, so it brings a fun environment."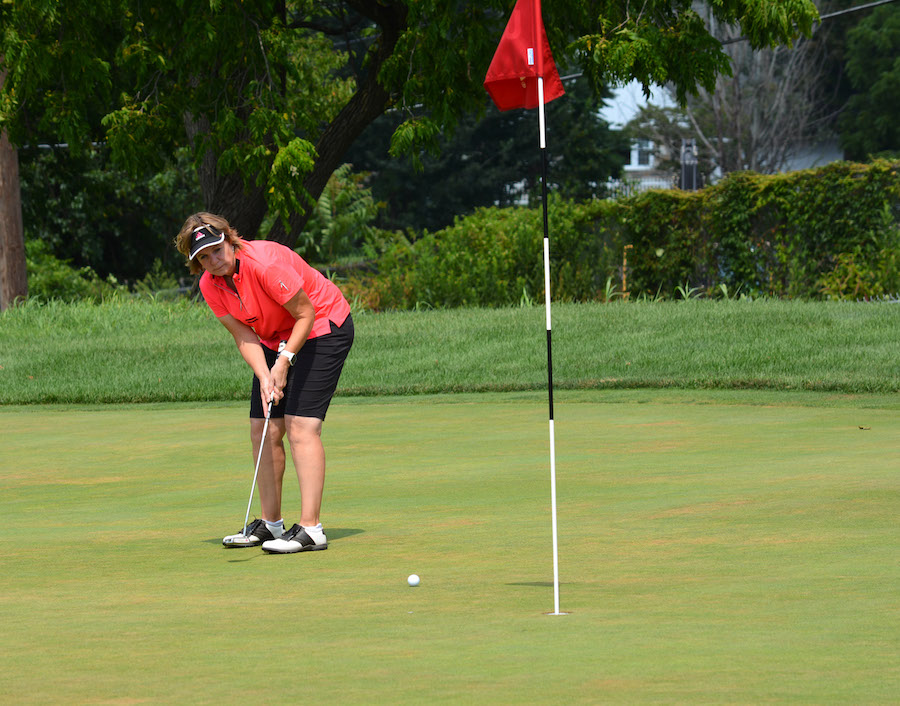 Women's Net: Alison Kellock, Flourtown Country Club
Kellock acknowledges an elephant in the room. She participates in all Winter Series events, thereby increasing her POY prospects.

"That's a big element of why I do well," Kellock, 57, of Oreland, Pa., said. "To echo what I've said in years past, it's a lot of fun. I have a great time. I'm out there with my best friends playing a course we haven't seen. I'm pretty hearty. I don't mind the cold so much. It's great to participate. Winning [POY] is a little extra cream."

Kellock previously won back-to-back Women's Gross POY awards (2018-19, 2019-20). She accrued 505 points to earn her third straight Women's Net POY award (2020-21, 2021-22). Kellock tied for first at Yardley, prevailed alongside clubmate Mick Dunphy at Pennsauken and closed with a win at Running Deer, a campaign highlight.

"I played pretty well. I persevered because I had a really good back nine," Kellock said. "I'm glad we had the opportunity to play Running Deer. I definitely will go back."
GAP
Celebrating Amateur Golf since 1897, GAP, also known as the Golf Association of Philadelphia, is the oldest regional or state golf association in the United States. It serves as the principal ruling body of amateur golf in its region. The organization's 340 Member Clubs and 100,000 individual members are spread across Pennsylvania, Delaware, New Jersey and Maryland. The GAP's mission is to promote, preserve and protect the game of golf.