Flip open your calendar with a pen in hand. The 2020 GAP Tournament Schedule is ready for consumption.
This year's slate — the 123rd edition — features more than 75 events for players of all ages (Junior, Amateur, Senior and Super Senior) and skill levels (Championship and Handicap). GAP competition officially tees off with a Middle-Amateur Championship Qualifier at Greate Bay Country Club and concludes with the celebratory Player's Dinner at St. Davids Golf Club in October.
As introduced last season, GAP Members will have additional access to all Anthracite Golf Association (AGA) tournaments, including the Men's and Senior Coal Scuttle championships. The Anthracite schedule releases next week.
*REMINDER: GAP is implementing a new registration process for all of its events in 2020. If you plan on competing in any GAP events, tournaments or Member Play Days, you must first create a Golf Genius account through GAP's registration form.
The oldest interclub competition of its kind in the nation, the BMW GAP Team Matches is a staple on the GAP schedule each and every season. Huntingdon Valley Country Club Team 1 secured a record 33rd Team Matches title last season. BMW returns as the event's presenting sponsor for the sixth consecutive year.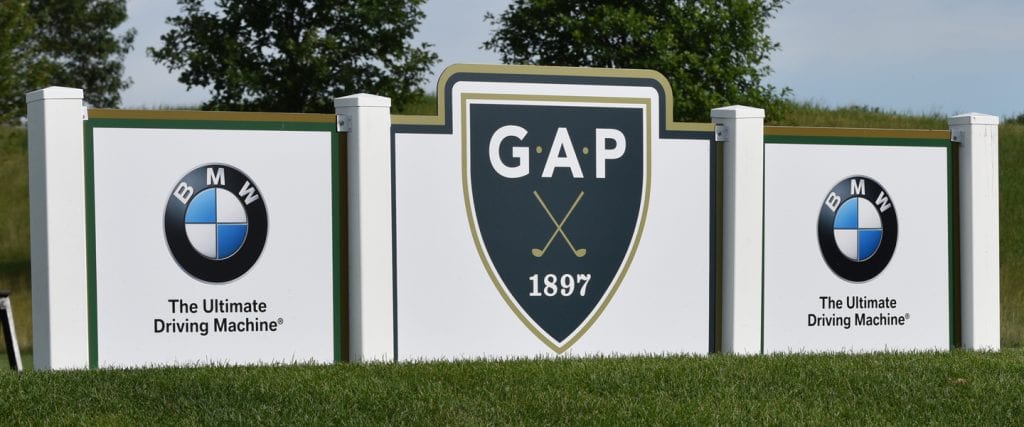 Philadelphia golfing legends are made on GAP's biggest stage. Four Majors offer up chances for those monumental wins in 2020. Here is the breakdown:
37th Middle-Amateur Championship, May 19-20 at DuPont Country Club (DuPont Championship Course)
120th BMW Philadelphia Amateur Championship, June 16-18 and 20 at Lancaster Country Club/Bent Creek Country Club (qualifying only)
116th Open Championship, July 13-14 at Galloway National Golf Club
118th Joseph H. Patterson Cup, Aug. 4-5 at Laurel Creek Country Club
Saturday qualifiers continue for the Middle-Amateur (April 18 at Greate Bay Country Club) and BMW Philadelphia Amateur (May 16 at TBD), respectively. Three qualifying events will be held for both the Open Championship and Joseph H. Patterson Cup.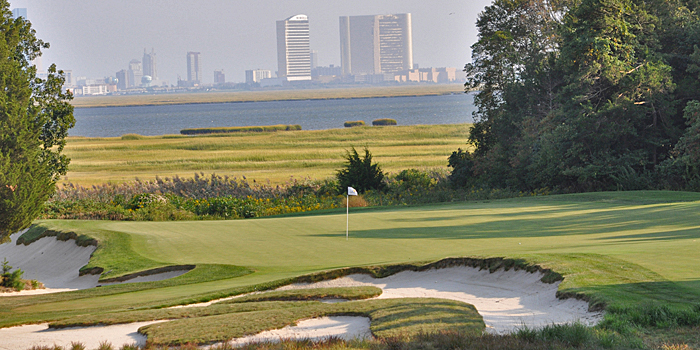 Individuals 55 years of age or older may get their tournament fix through the schedule's Senior portion. Divisional Majors include the Francis B. Warner Cup (Gross) (May 7 at North Hills Country Club); the Frank H. Chapman Memorial Cup (Gross) (June 3 at Yardley Country Club); the Brewer Cup (July 6-8 at LedgeRock Golf Club) and 50th Senior Amateur Championship (Sept. 9-10 at Wilmington Country Club (South)).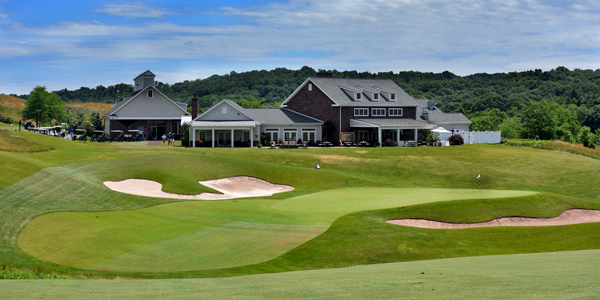 The GAP Junior Series is open to golfers 18 years of age or younger who haven't started their college education. It includes the 106th Junior Boys' Championship at The 1912 Club (June 23-25); Francis X. Hussey Memorial at Rolling Green Golf Club (July 6); Christman Cup at LuLu Country Club (July 9); Jock MacKenzie Memorial at Sandy Run Country Club (July 20) and The Deeg Sezna at Merion Golf Club (West) (Aug. 3). Two Pre-Junior events, instructional events for children ages 11 years of age or younger, will take place at Flourtown Country Club June 30 and Philadelphia Cricket Club (St. Martins) July 2. Open to players 11-13 years of age, the 72nd Junior-Junior Boys' Championship is set for July 27-29 at West Chester Golf & Country Club.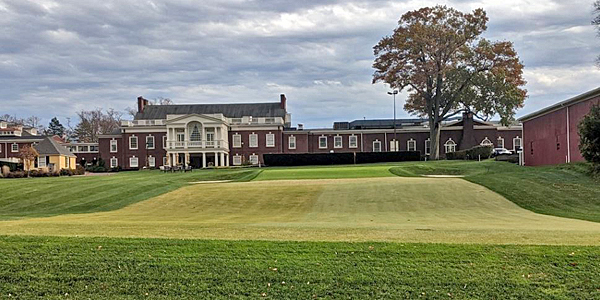 A tradition since 1911, GAP Father & Son events truly stand out. Concord Country Club hosts the Younger event, open to teams with sons 18 years of age or under, on July 1. The Middle event, open to teams with sons 19 to 29 years of age, will take place May 28 at Schuylkill Country Club. Last but not least is the Older event, set for Sept. 15 at Philmont Country Club. It is open to teams with sons 30 years of age or older. The Adult/Child League promotes golf among family. Those events will be announced later this year.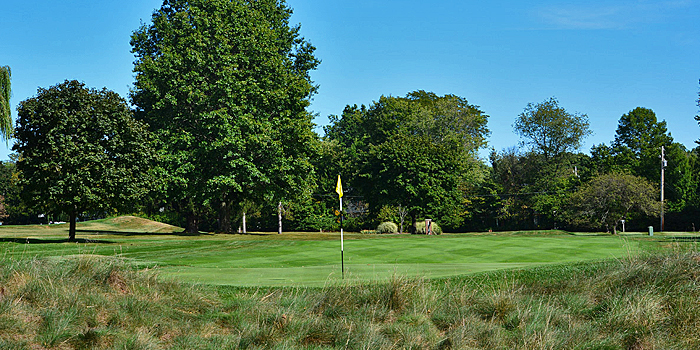 Chemistry will be on full display through a number of team competitions. Highlights of the schedule's team portion include the Four-Player Team (June 11 at Moselem Springs Golf Club), previously named the Four-Person Team, and the Four-Ball Stroke Play Championship (Aug. 24 at Indian Valley Country Club). The Team Championship, set for June 23 at Old York Road Country Club, turns 101 years old in 2020. Four teams will advance from the Team Championship Qualifier June 4 (TBD). For players 55 years of age or older , team opportunities include the Senior Four-Man Team (July 21 at French Creek Golf Club), Senior Four-Ball Stroke Play (July 30 at Golden Oaks Golf Club) and Senior 27-Hole Challenge (Sept. 16 at Bala Golf Club).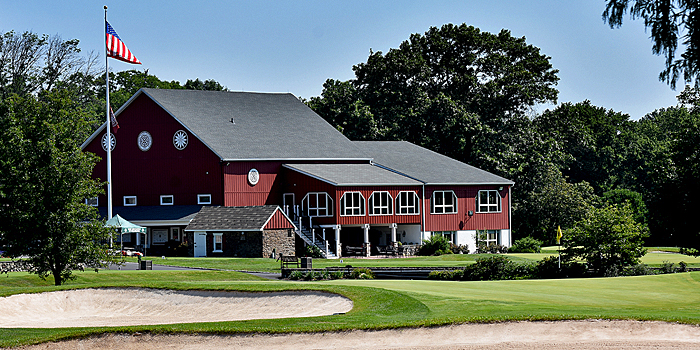 No matter your handicap, GAP provides opportunities to compete. Handicap championships shine the spotlight on golfers of all skill levels. The Tee-it-Forward Spring (May 27 at Downingtown Country Club) and Fall (Aug. 31 at Medford Lakes Country Club) Net Championships feature Tee It Forward parameters and a Stableford scoring format. Both offer an exciting tournament atmosphere and ease any nerves. For the Senior Division, the Frank H. Chapman (Net) takes place Sept. 23 at Whitford Country Club, in addition to the Francis B. Warner Cup (Net) (TBD).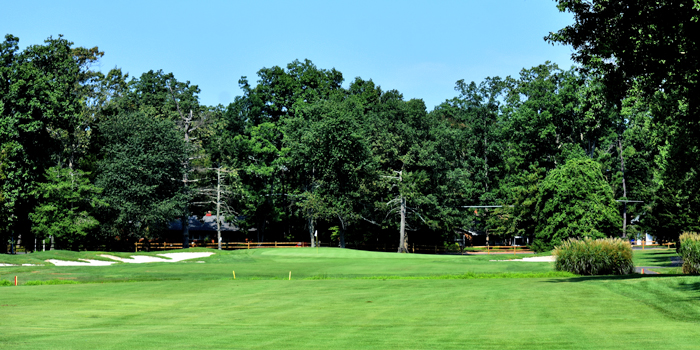 The 2020 schedule includes an expansion of women's playing opportunities. Teammates can compete in the Women's Spring Scramble (May 28 at Lehigh Country Club) and Mixed Foursomes Championship (Sept. 22 at Overbrook Golf Club). In addition to playing opportunities in all GAP Net championships, women will be eligible in 2020 to compete in the Four-Player Team.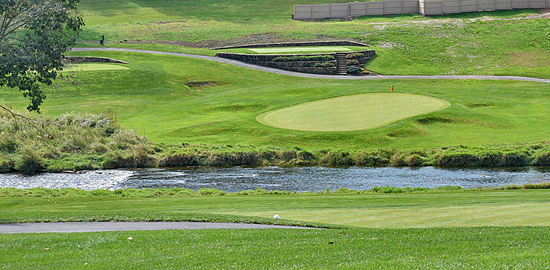 GAP will administer qualifying events for 12 USGA Championships. Included are the U.S Open Championship (April 30 at The Steel Club; April 30 at Country Club of York; May 5 at DuPont Country Club; May 11 at Elmhurst Country Club; ), U.S. Senior Women's Open (June 1 at The Shore Club), U.S. Senior Open (June 1 at St. Davids Golf Club), U.S. Junior Girls' (June 9 at DuPont Country Club), U.S. Junior Amateur (June 22 at Carlisle Country Club; July 7 at Woodstone Country Club & Lodge), U.S. Amateur (July 8 at Colonial Golf and Tennis Club; July 16 at Sunnybrook Golf Club; July 21 at Huntingdon Valley Country Club), U.S. Women's Mid-Amateur (July 27 at Trenton Country Club), U.S. Senior Amateur (Aug. 10 at Radnor Valley Country Club), U.S. Senior Women's Amateur (Aug. 10 at Radnor Valley Country Club), U.S. Mid-Amateur (Aug. 17 at Whitemarsh Valley Country Club; Aug. 21 at Carlisle Country Club), U.S. Amateur Four-Ball (Sept. 1 at Applebrook Golf Club), and U.S. Women's Amateur Four-Ball (Sept. 29 at Waynesborough Country Club).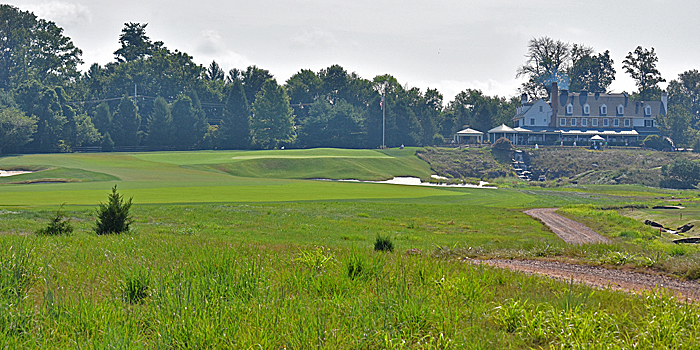 The Pro.-President, Golf & Green is open to professionals, presidents, golf and green chairpersons of GAP Member Clubs. Set for May 13 at Chester Valley Golf Club and Whitford Country Club, it includes lunch, golf, cocktails, dinner and a presentation. The 16th Player's Dinner will take place Oct. 21 at St. Davids Golf Club. This year-end gathering formally awards top players of each championship division as well as flight winners within each tournament.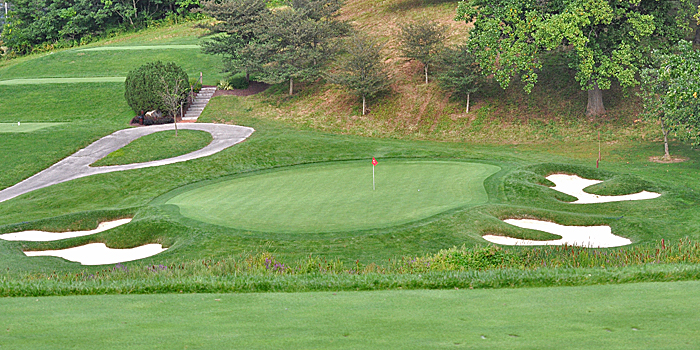 GAP will be represented in four honorary team events. The 59th Compher Cup, a bout against the New Jersey State Golf Association, comes to Rolling Green Golf Club April 29. GAP will send a team of four Juniors to the Williamson Cup, set for Aug. 10-11 at Country Club of Buffalo in Williamsville, N.Y. The 36-hole competition pits GAP against 10 other regional and state associations. Top amateurs and professionals collide during the 30th Philadelphia Challenge Matches Oct. 15 at Saucon Valley Country Club (Grace). The 32nd Senior Challenge Matches showcases eight-man teams from Delaware, GAP, New Jersey and Maryland on Oct. 1 at Lookaway Golf Club. The Mason-Dixon Matches, a competition of 12-man teams representing GAP and the Middle Atlantic Golf Association, will not take place in 2020 as the competition has moved to a biennial event.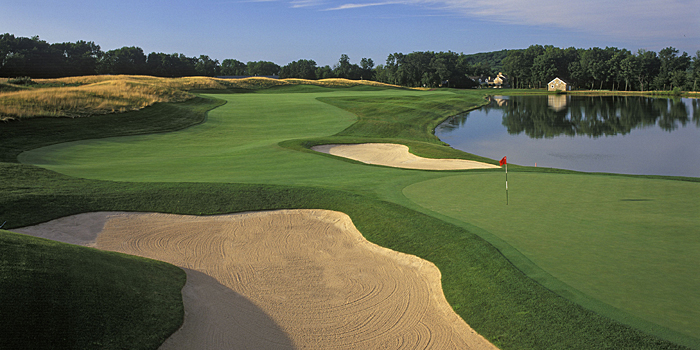 GAP
Celebrating Amateur Golf since 1897, GAP, also known as the Golf Association of Philadelphia, is the oldest regional or state golf association in the United States. It serves as the principal ruling body of amateur golf in its region. The Association's 274 Full Member Clubs and 75,000 individual members are spread across the Eastern half of Pennsylvania and parts of New Jersey and Delaware. The GAP's mission is to promote, preserve and protect the game of golf.
---