Pinciottis go low for Parent/Child – Middle title
The Pinciottis prevailed Thursday at Maple Dale Country Club (par 72, 6,269 yards).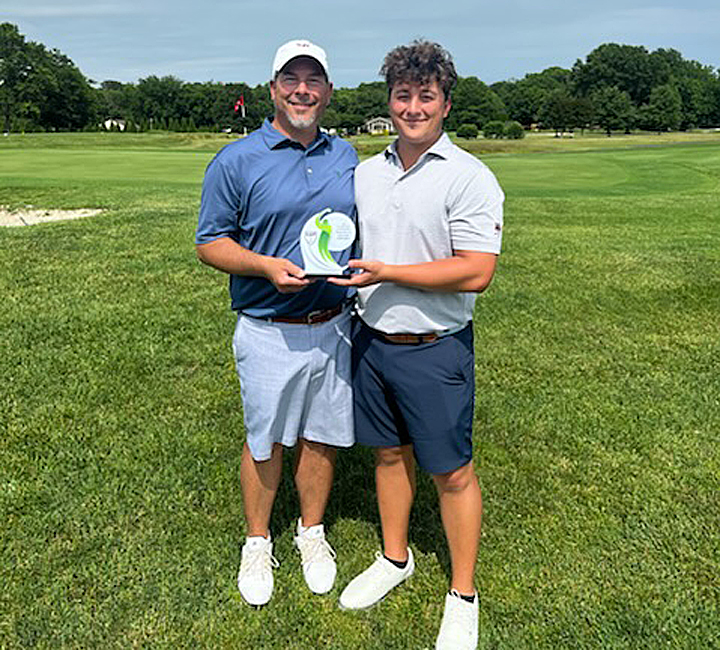 The father-son duo out of Huntingdon Valley Country Club fired a 4-under 68 to take the Father-Son title in the 15th edition of the event, which featured an 18-hole greensomes format.
Dan (father) and D.J. (son) birdied Maple Den's final three holes for the victory. In all, seven birdies found their way on the card, leading to a two-stroke win versus the field of 19 teams.
The Father-Son tournaments have been renamed to reflect today's modern family as Parent/Child with expanded opportunities for all. Each event, the Parent/Child-Younger; Parent/Child-Middle and Parent/Child-Older, will offer four divisions: Father-Son; Mother-Son; Father-Daughter and Mother-Daughter.
In the Father-Daughter Division, Taylor and Jeff Hollander of Kennett Square Golf & Country Club won the top honor with a 15-over 87.
GAP
Celebrating Amateur Golf since 1897, GAP, also known as the Golf Association of Philadelphia, is the oldest regional or state golf association in the United States. It serves as the principal ruling body of amateur golf in its region. The Association's 330 Member Clubs and 90,000 individual members are spread across Pennsylvania, Delaware, New Jersey and Maryland. The GAP's mission is to promote, preserve and protect the game of golf.